edit

Straight from the desk of Kelsey Ridder, Chief Development Officer at OHB
Here we are in 2023!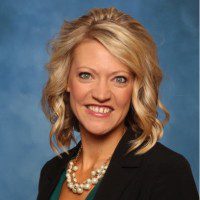 If you're like me, the start of a new year might find you doing some goal setting. One thing that I always find helpful in relation to goals is to think about what you can do today to help you achieve your goals and what you can do tomorrow. The same train of thought can be beneficial when you're thinking about charitable giving. What can I give today to make a difference and what can I plan to give in the future that will leave a lasting legacy?
Here at OHB we offer several ways for you to give today so that you can make an immediate impact on the youth and families who need help now. Some of these ways to give are more common, like making a single or recurring cash gift or donating stocks, bonds or mutual funds.
Other ways to give today may be less familiar to you. For example, Omaha Home for Boys is now accepting cryptocurrency and the tax benefits are unmatched. Donating cryptocurrency is a non-taxable event, meaning you do not owe capital gains tax on the appreciated amount and can deduct it on your taxes. This makes Bitcoin and other cryptocurrency donations one of the most tax-efficient ways to support our mission.
And finally, if you're also planning for ways you can leave a lasting legacy and make a difference for years to come, consider setting up a will or trust that will provide a future gift to OHB while also ensuring your loved ones will receive benefits too. Naming Omaha Home for Boys as a beneficiary of a life insurance policy also allows you to make a future gift.
Whether your charitable giving goals are immediate or more long-term, I can help you find a way to give that's a great fit for you.
Let's chat! I can be reached at 402-457-7014 or at kridder@ohb.org.
Kelsey
P.S. I have a quick visual that outlines several options for giving that you might find helpful. Just click here.