Branching Out Independent Living
Branching Out® is OHB's Independent Living Program that helps young adults develop the skills and confidence needed to live self-sufficient, productive lives. Young adults in Branching Out have access to social services, life skills development, education assistance, scholarships, workforce readiness training and housing assistance. Independent Living Staff work with youth throughout their time in the program and in the final phase of Branching Out, clients have the opportunity to become peer mentors.
Who We Serve
Branching Out serves young adults ages 14 to 26, many of which are current or former foster care youth. These young adults live on their own in the community but are often living in a state of crisis. Upon joining the Branching Out Program these youth become part of a community of growing young adults who are supported by their peers and the caring Branching Out staff.
Meeting A Need
Studies show once young adults involuntarily leave foster care, they face greater challenges and risks to their success than other youth. These risks include less likelihood of completing education goals, finding safe and affordable housing, obtaining and maintaining jobs and utilizing community resources. Young men are at significant risk to have contact with law enforcement and be incarcerated, creating a strain on both the young adult and the system at large.
OHB's Branching Out Program aims to keep youth from falling through these gaps. Support, communication and planning are all equally important to ensuring the youth can maintain self-sustained, independent living after program completion.
Steps to Self-Sufficiency
The Branching Out Program consists of three phases that help youth work toward independence:
Introductory Phase
Youth build the foundation needed to complete the rest of the program requirements.
Create a budget
Complete a resume
Attend public transportation training
Obtain vital documents
Complete courses in time management, goal setting or cooking
Building Phase
Youth focus on key areas to build their self-sufficiency.
Housing
Education
Employment
Long term planning
Community engagement
Self-Sufficiency Phase
Youth act as peer supporters and mentors to others participating in the first two phases of the program.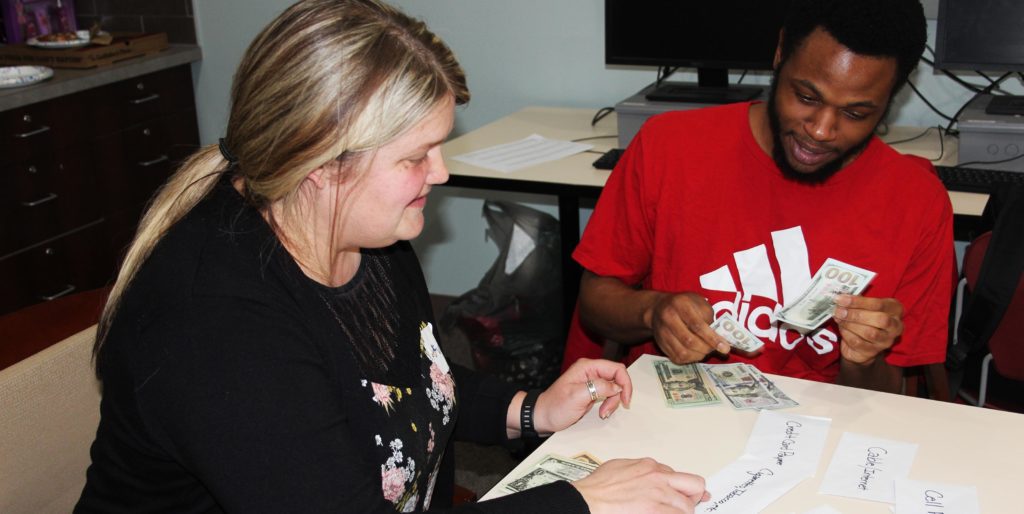 Admissions
Any current or former state ward between the ages of 14 and 26 at the time of admission may apply to Branching Out. Individuals over the age of 19 may self-refer to enroll while applicants 19 and younger need a referral from a caseworker.
Interested youth must first complete an application to Branching out. Applicants will then be scheduled for an orientation meeting with a Branching Out Independent Living Staff.
Contact
Brittney Rodriguez
Independent Living Manager
919 N. 48th Street, Omaha, NE 68132
402.457.7133b
brodriguez@ohb.org