edit
News
The Chat – 3 Helpful Tips for Year-end Giving

Straight from the desk of Kelsey Ridder, Chief Development Officer at OHB
Ready or not, we're entering the final few months of 2023!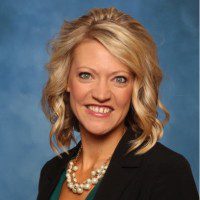 Can you believe it? As the end of the year approaches, it's time to start thinking about what charitable giving you'd like to do in order to maximize your impact and minimize taxes before the year is up. Here are a few tips I've found to be helpful when thinking about year-end giving.
Add charitable gifting to your holiday shopping list. For that person who has it all, consider making a charitable donation on their behalf. It's a unique, meaningful gift that can also provide you with tax benefits.
Start researching ways to contribute now. Some non-cash asset contributions have review and processing times spanning several weeks or longer and you don't want to be pressed up against the December 31 deadline to give in order to be eligible for 2023 tax deductions.
And finally, be sure to take advantage of any charitable gift matching opportunities available to you this year. Many employers have matching gift programs or campaigns that help you increase your impact with no additional out-of-pocket costs.
What's important to you as the end of the year approaches? What impact do you want to make? Let's chat! I can be reached at 402-457-7014 or at kridder@ohb.org.
Kelsey
P.S. We've outlined some ways that might interest you. Take a look – Ways to Give – OHB
It is always wise to consult a tax professional if you are considering a charitable gift.