edit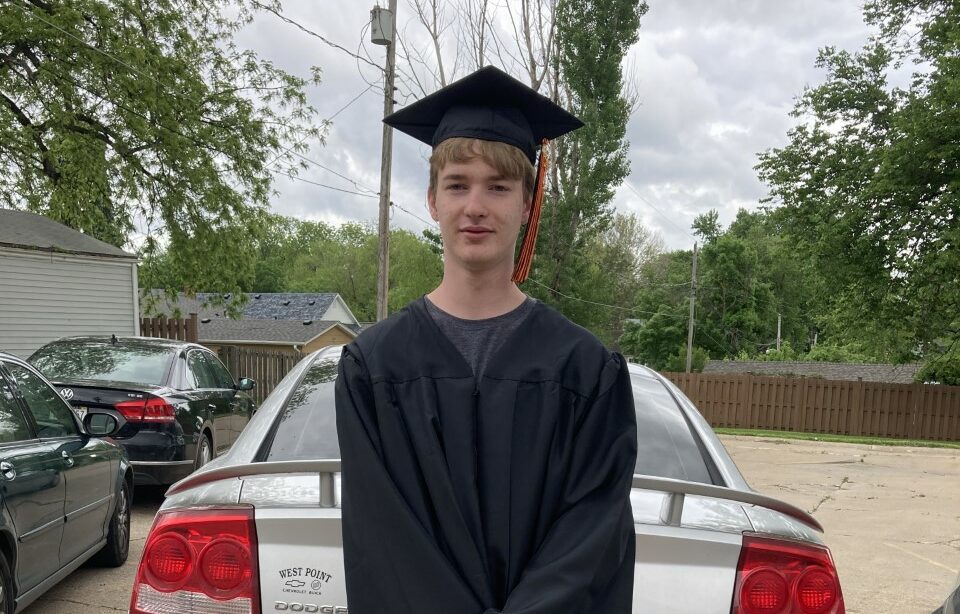 Thankful for Second Chances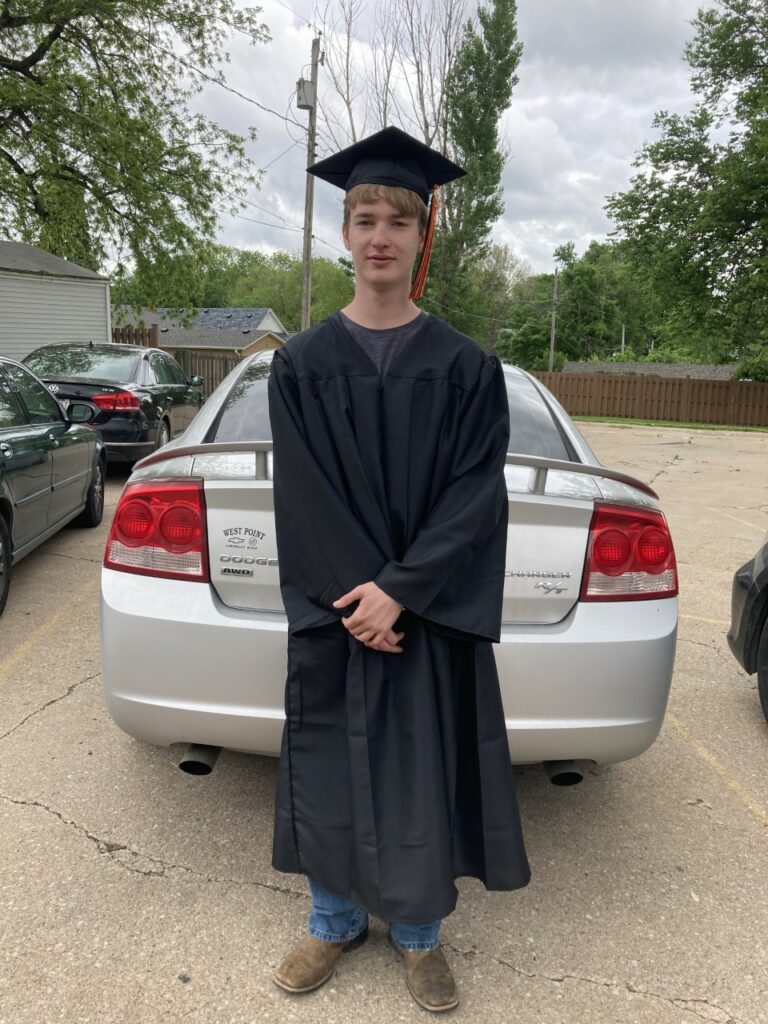 Thankful for Second Chances
It might be hard to find anyone more thankful for second chances than 18-year-old Justice. On the day that we sat down to visit with him, he was beaming and filled with a sense of accomplishment. It was his final day at OHB, and he had just learned that he earned enough credits to graduate high school. He was very excited about his future and proud that he had achieved his goals in the program.
But things weren't always so hopeful for the teen…
Justice admits that many of his shortcomings stemmed from the fact that he simply didn't want to follow the rules at his parent's house. He didn't take any responsibility for his poor choices and their negative consequences, and he certainly wasn't living up to his full potential in school.
"I thought that school wasn't the most important thing in my life, money was, and I just skipped school," said Justice.
Justice was eventually referred to Omaha Home for Boys, but his first stay here ended abruptly after just a few weeks when he made the poor decision to run from the program. "Honestly, when I heard that Justice ran from the program the first time, I was shocked," said Kevin Mosley, Academic and Behavioral Assistant at the OHB School. "I think he got caught up with some other youth who kind of egged him on."
About five months later, Justice was back at OHB's doors. His probation officer referred him back to the program, and he was given a second chance that he intended to take full advantage of this time around. "We talked on his intake day about what things he was going to do differently this time, and he told me he was going to take his second chance seriously and graduate our program successfully," said Alex Simmons, a Life Skills Teacher at OHB.
Justice knew there would be no more chances, so he set straight to work, especially in the classroom. At the OHB School, each student is given the goal to earn two credits each month. Justice earned 13 school credits in just four months, nearly doubling his goal. He worked hard in the classroom and credits much of his success to the small class sizes and the online, self-paced curriculum.
"I started realizing that school is really not all that bad, and if you want to make it somewhere in life, you really have to have that high school diploma," said Justice.
In addition to excelling in the classroom, Justice also began to adjust his behavior in a more positive direction. He learned the proper way to accept "no" for an answer without turning to anger or resentment as a response. He also practiced the correct way to request permission rather than acting on a whim. He also learned skills to help him resist negative peer pressure in future situations. All of these skills are ones that will serve him well far beyond his time at OHB.
When asked what kept him motivated to stick with the program during his second stay, especially after running from Omaha Home for Boys and several other similar programs previously, Justice compliments the staff at OHB and their dedication to youth saying, "This program is one of the best programs I've ever been to because of how one-on-one people are and how helpful everyone is. It definitely made a big impact on me."
With his high school diploma in hand, Justice plans to get a CDL so that he can drive truck for a few years before pursuing a career in diesel mechanics. He has already applied for an OHB Scholarship to help him achieve these goals.
"Justice already has a plan in place for the future and that shows a lot of growth and maturity," said Kevin. "He knows what it's going to take to stay on track."
Justice is more thankful than ever for his second chance at OHB, a chance that helped him work towards a brighter, more productive future!
YOUR GIFT HELPS TODAY & TOMORROW!
When you give to OHB, you're not just helping one teen, one family or one child today. You're truly helping create a more vibrant, thriving community for years to come.