edit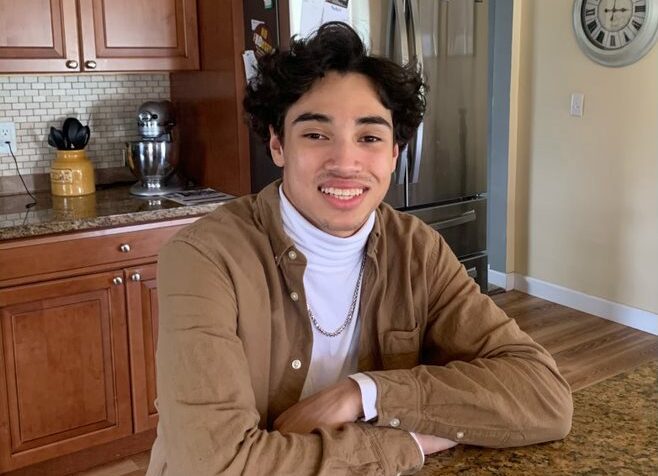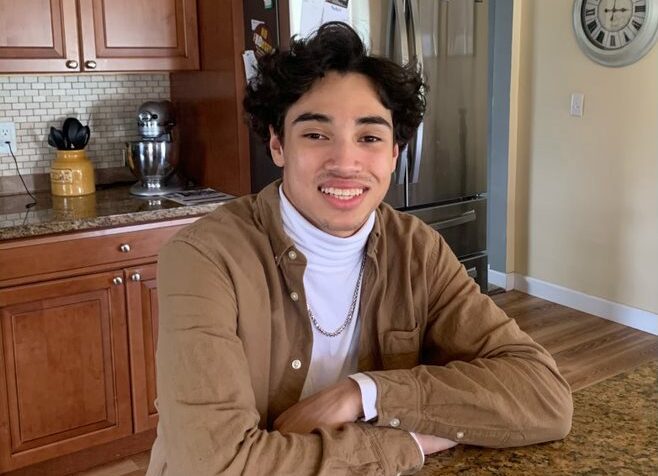 Birthdays are supposed to be a time for celebration, often marked by gathering with family, blowing out candles and opening a few cherished gifts. It's even more fun to celebrate milestone birthdays like turning 16, but for Taegen, his sixteenth birthday is memorable for all of the wrong reasons.
Taegen grew up in a single-parent home. His parents divorced when he was a toddler and he doesn't recall a time when they were together as a family. Throughout his younger years, he encountered a lot of scary, traumatic situations and felt as if he didn't have a stable adult that he could turn to for support.
As Taegen entered his teenage years, the instability in his life continued. Then things got even worse when his struggles with his mother came to a head on his sixteenth birthday. At 2:00 in the morning, his mother kicked him out of the house for good. On his special, milestone birthday, he spent the night in a 24-hour grocery store sleeping behind a stack of toilet paper rolls on a metal shelf.
Later, he tried to reconcile with his mother. They attended therapy together but it wasn't helping to repair the damage caused over the years.
Finally, Taegen was sent to live with his dad, who he barely even knew, and unfortunately, more unsafe, challenging times followed. Sadly, the teen yet again found himself without a home when he was unwanted at his dad's house.
He was 16. He was desperate. And he was alone.
Several months of couch surfing and staying with friends followed, all while Taegen tried tirelessly to keep up with his schoolwork. Graduating had always been a significant goal for Taegen because he knew that having a high school diploma would be his first step towards realizing his dream of going to college. He was really scared that he would never graduate high school.
Eventually, Taegen was referred to Omaha Home for Boys by a social worker in July of 2019.
"I went in there and I was pretty hopeless," said Taegen. "I didn't really have a lot of things to look forward to. My life was not good up to that point. I didn't really have a lot of people I could count on, and honestly, I just kind of wanted to go somewhere and escape."
Even as one of the youngest clients to ever enroll in OHB's Branching Out Independent Living Program, Taegen proved to be one of the hardest workers the program has seen. Sarah Hansen, an Independent Living Specialist who worked closely with Taegen, said, "I have never had a client who worked as hard as Taegen. He was going to school full time while also working full time. He was very self-motivated and really a rockstar from the start."
One of Taegen's biggest accomplishments during his time at OHB came the day that Sarah helped him move into his very own apartment. The pair shopped at Youth Mart, a donation center that provides household furnishings and essentials free of charge, for items to make Taegen's apartment feel like home. Sarah chuckled as she recalled moving day when the two had to lug Taegen's furniture and belongings up a narrow staircase.
Taegen thrived living independently in his first apartment, even though he was still just 18 years old. "It was the first time I really had a place that I knew I wouldn't get kicked out of," said Taegen. "My whole life I've been scared of getting kicked out of where I was living, so for once, I had a place that I could actually stay and be comfortable."
In addition to moving into his own place, with the aid of OHB, Taegen was able to graduate high school and buy his own car. While he appreciates that Omaha Home for Boys was there to help him attain these goals, he most appreciates that OHB provided him with a caring mentor.
"Without having parents myself to talk to and to ask advice, I like that Sarah taught me the things that adults should teach you, like budgeting for one," said Taegen. "If you don't have an adult in your life to get that from, OHB gives you the information you need to make it on your own."
Today, Taegen is still living as an independent young adult. He continues to work full time while taking a full load of college courses. He is utilizing a scholarship from OHB to help pay for school and is even taking night classes in order to become a certified phlebotomist. He has his sights set on medical school.
And even though he has technically graduated from the program, Taegen knows that he can always count on Sarah and others at Omaha Home for Boys. He said, "OHB has some of my favorite people I've ever met. You guys have really changed my life. You're invaluable to me. I don't know where I'd be without you."
Sarah adds that she is so proud of all of Taegen's accomplishments and feels so blessed to have been a small part of his journey beyond his troubled childhood saying, "It's just one of those bonds that you create that will continue on for life. He'll never be alone. He'll always have all of us as his family."
YOUR GIFT HELPS!
When kids have nowhere else to turn, your support of OHB ensures they have a caring mentor in their corner.