edit
I've Got This: Mahalia's Story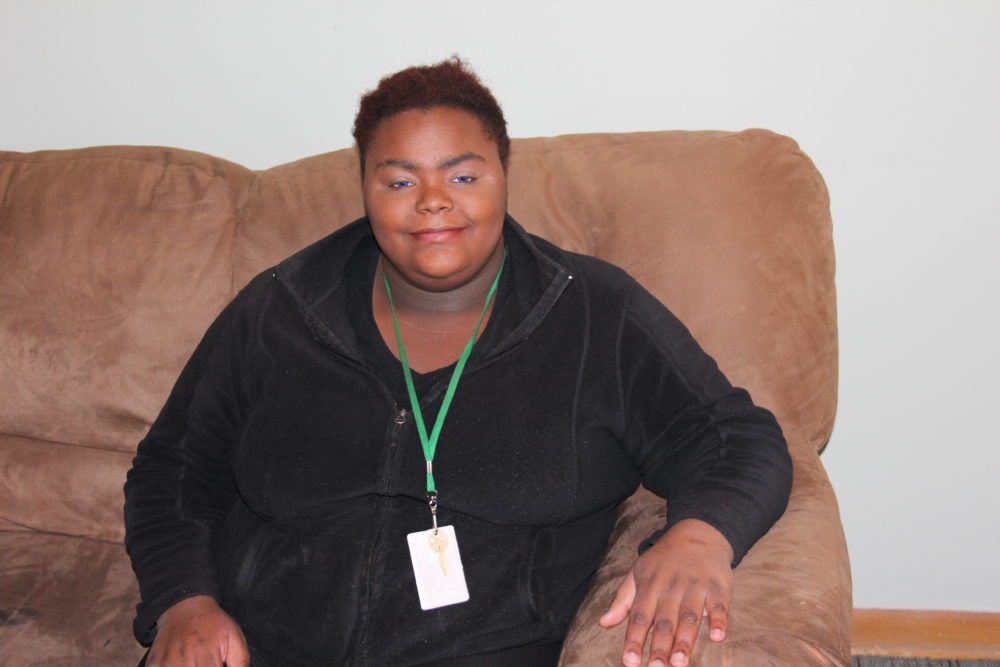 I've Got This: Mahalia's Story
To say that 19-year-old Mahalia's life has been full of disappointment would be quite an understatement. Let down by her parents she found herself living in a less than ideal situation. At a time in her life when a solid support system and a positive mentor were critical to her development, there were none. All of this led Mahalia to have extremely low self-worth. She describes her life at the time as broken, reckless and ending.
Thankfully Mahalia's life would not stall in this devastating cycle. She found a new beginning through Branching Out, Omaha Home for Boys Independent Living Program. She began working with her Independent Living Specialist at Branching Out, Keenan Page, in March 2016. They immediately set to work on establishing goals for Mahalia, the first being to learn how to navigate the public bus system.
Mahalia quickly mastered how to use the bus system and her list of accomplishments kept growing from there. During her time in Branching Out, Mahalia obtained her state identification card, completed numerous employment trainings and job seeking sessions, participated in community-supported peer groups, and established checking and savings accounts.
Even more remarkable than the concrete goals that Mahalia accomplished are the strides she made in growing as a person. While Mahalia describes the day she received her learner's permit as "one of the best days of her life," it's the intangible benefits that she says are the most valuable tools she'll be taking with her from her time at Branching Out.
"Before I came to Branching Out, I lacked social skills, but now I'm more open and make friends more easily," said Mahalia. She also credits Branching Out with helping her become more humble, respectful and patient.
Keenan agrees that some of Mahalia's greatest accomplishments came in the form of personal growth. "Mahalia crossed a lot of things off of her checklist while at Branching Out, but I've also seen a tremendous amount of growth in Mahalia during this time," said Keenan. "Not just in the sense of her accomplishing a certain goal, but in the way she carries herself, the young woman she is becoming, and her vision of what her future self looks like."
As for Mahalia's future, it certainly does look vibrant. She is now a graduate of Branching Out and is a resident at Jacobs' Place, Omaha Home for Boys Transitional Living Program, where she is thriving. She recently gained full-time employment as a hostess at a local restaurant and is learning how to budget her money in order to save enough to purchase a vehicle. She hopes to soon return to culinary school and would like to one day own her own bakery.
"Overall, I feel like I'm at home here so it's awesome. It is awesome!" exclaimed Mahalia with a beaming smile. "Now my life is blissful. It's full of bliss. I'm 19 and my life is going forward instead of backward and, like, I've got this. I've got it!"
About Branching Out
Branching Out, Omaha Home for Boys Independent Living Program, increases the self-sufficiency of former foster care youth by helping them build the knowledge, skills and confidence needed to thrive on their own. The voluntary program focuses on education, housing and employment and gives young adults the support they want and need to achieve independence. In 2017, Branching Out served 141 youth.
YOUR GIFT HELPS!
Your support in the amount of $26 can provide one day of guidance for one young adult in Branching Out as well as one 10-ride bus pass.
Your gift of $52 can provide one Branching Out youth with a 30-day bus pass enabling him/her to get to school, work and appointments.
Giving $104 can provide one Branching Out youth with a "Dress for Success" stipend to secure work-appropriate attire.