edit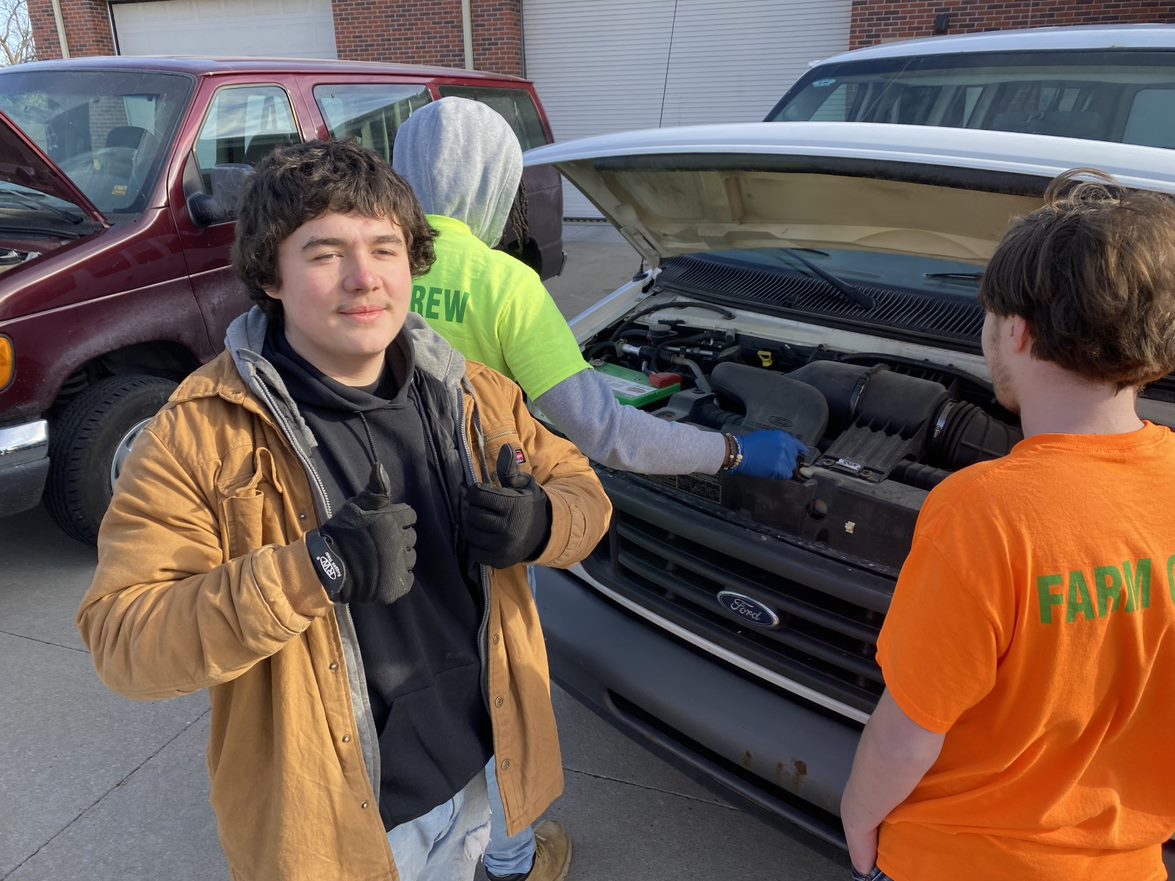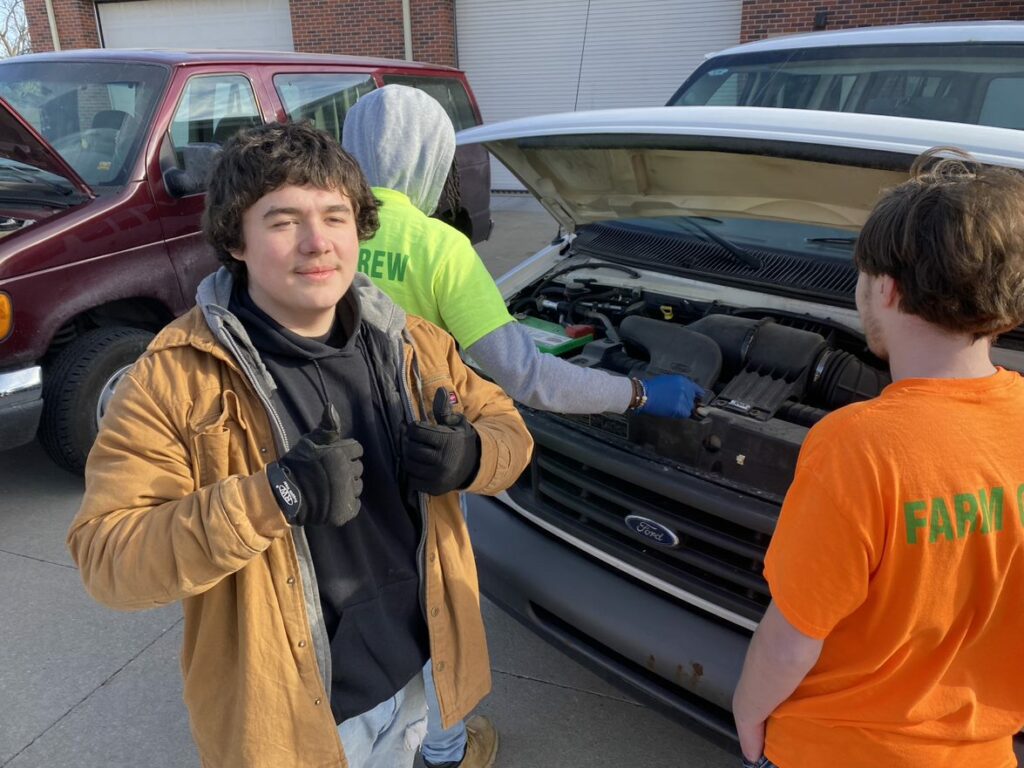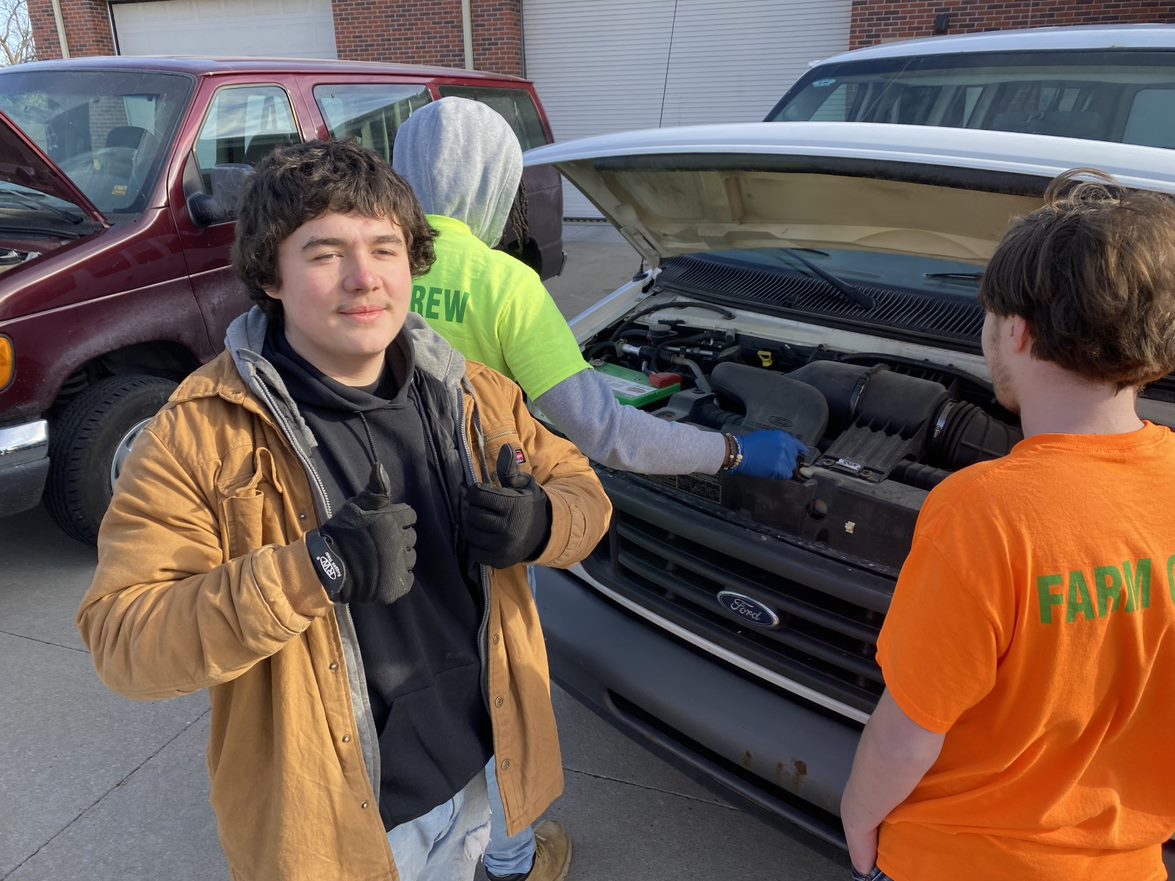 Do you have someone who's come into your life and you think to yourself, "Wow! I'm so glad our paths crossed."? For a lot of people here at Omaha Home for Boys, that person is Eli.
There were several negative circumstances that led Eli to Omaha Home for Boys – truancy, substance abuse, instability – all of which put him in a downward spiral, and he admits that he thought he would be able to just breeze through the program and be on his way without making any changes.
"I realized really quick that I was dead wrong," said Eli. "They actually care about you here and want you to do better. I started to apply myself and realized this place is actually useful and helpful."
One of the places that Eli began to grow and thrive was in our OHB School. Teachers at the school encouraged him to set a goal to earn 20 school credits. Though it wasn't always easy, Eli worked hard and with great determination. He ended up earning a total of 30 credits, the equivalent of 2 ½ years of school, in just seven months. He celebrated his graduation from our OHB School at just 16 years old and just a few days before his discharge from the program.
"Eli was always willing to help others and even reorganized our library," shared Carla Andreessen, OHB Education Manager. "He proved that with hard work and focus, great things can happen."
Another area in which Eli developed even further beyond his accomplishments in the classroom was through our Skilled Trades Program. In this program, Eli was introduced to new trades, such as welding, automotive and woodworking, but he shared that his favorite part was learning electrician skills. The Skilled Trades Program also helped Eli develop a better work ethic and learn how to be a responsible employee.
"Eli was one of our first youth to complete all of the trades in the program and even grew to start teaching other youth some of the skills he had learned," shared Kelly Armbrust, OHB Farm Manager and leader of the Skilled Trades Program. "He earned a toolbox filled with basic tools that he gets to take home with him and also earned a specialty tool for completing all six trades in the program."
Armed with his high school diploma, workforce readiness skills and a new sense of accountability, Eli successfully discharged from our Residential Living Program ready to put his newfound skills into action. The first thing he plans to do is get a job and already has a response from a potential employer in his inbox. He also wants to go to college, hoping to one day help others overcome trauma through a career as a therapist.
"I'm going to really miss this place," shared Eli. "I'm glad I came here. I'm going to apply the things I learned here to my own life."
Eli will be equally missed by staff and youth alike, but as Mrs. Andreessen shared in her remarks at Eli's graduation, it's time for him to "Go be great!"
MAKE A DIFFERENCE!
Your gift today can help students like Eli at our OHB School by providing curriculum, enrichment activities, individualized learning plans, library books and more. Thank you for giving!