edit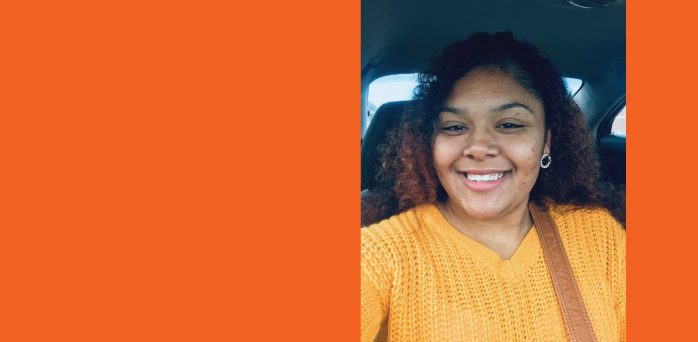 Becoming More: Kenya's Story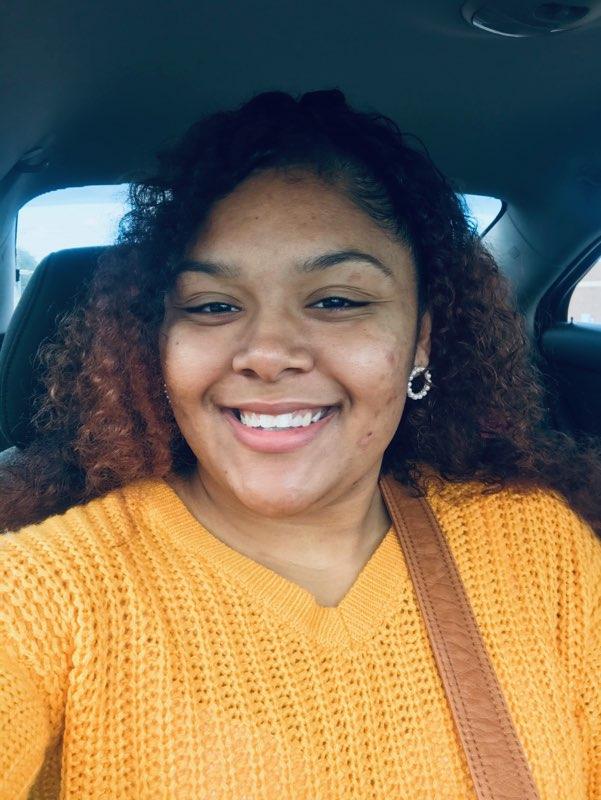 Becoming More:
Kenya's Story
The electricity was cut off again.
There was no food in the house.
Child Protective Services was called.
These are all raw, hurtful memories that still hold a place in 22-year-old Kenya's heart today. Even though she wasn't even a teenager yet when they happened.
Kenya had a tumultuous childhood. Her mother struggled with addiction and her father was not in the picture. She recalls being juggled among family members or other caretakers for most of her younger years. Kenya was eventually placed in the foster care system. She would get to reunite with her mother occasionally, each time battling for her love and affection, but her mother's addiction always won. Kenya longed for a stable, safe home, but at times, there were even more pressing issues, like where her next meal was coming from.
"I remember a time in my life – I want to say I was 11 or 12 – and I wanted to go to the store to steal food for me and my younger siblings because my mom was not home," said Kenya. "She was out doing drugs and she would be gone for multiple days."
Kenya didn't steal that day. Instead, she asked a neighbor to help her get in touch with her uncle who then assisted her and her siblings.
Then there was the day before her 13th birthday. Kenya faced a heart wrenching decision: whether to return to her mother's care or to stay where she was currently living. "It was the hardest decision because my mom was not ready for us, but I really wanted to be with her," Kenya shared as she choked back tears. "The place I was living in wasn't terrible; it just wasn't with my mom."
Eventually, Kenya's mother entered a drug and alcohol treatment program. Through the program, Kenya ended up connecting with some positive adults, one of which worked at the shelter and was also involved with a church youth group. He introduced Kenya to the youth group where her faith began to grow. When Kenya aged out of the foster care system, one leader at the youth group said he knew of a program that may be able to help her with her schooling. That program was Omaha Home for Boys.
Kenya enrolled at OHB and got straight to work setting goals, one of which was to go to college. She had previously attended a local university but struggled because she had to work full time while also attending classes. Kenya was used to working and going to school simultaneously. She had done it all through high school. However, the rigorous schedule along with the more demanding college courses proved to be too much, and she failed out of school.
But Kenya was determined to succeed at higher learning this time around. She attended time management and budgeting classes at OHB that helped her get on a stable, steady path. Next, she applied for and received one of OHB's Scholarships to help her pay for tuition, books and a computer. And, best of all, says Kenya, is that she had a supporter and trusted mentor in her corner cheering her on through it all.
"My favorite part about OHB is that they actually care, and it shows," said Kenya. "They check up on me. I always get messages from the OHB crew, and I really appreciate that. It's a connection. I feel very connected."
Today, Kenya is excelling in college, earning all A's and B's except for one math course where she received a C. She works full time as a certified nursing assistant and medication aide. She hopes to one day become a registered nurse.
Kenya has accomplished a lot outside of the classroom as well. She has been in her house for over a year, the longest period that she has ever lived under one roof from what she can recall. She leaned on OHB's Rental Assistance Program to help her achieve housing stability.
"I feel like an adult!" shared Kenya. "It feels good to be able to have my own place. I hated staying with other people, always feeling like I was going to get kicked out."
Kenya has many amazing qualities, but one of the most admirable may be her genuine appreciation for those who have helped her become the resilient, happy, independent young woman she is today. She speaks for herself and other youth at OHB in thanking you, our faithful supporters, by saying, "Without your help, we wouldn't be the people that we're aspiring to be. With your help, we are becoming more than what we were in the past."
YOUR GIFT HELPS!
Your gift today helps other young adults like Kenya who are struggling to overcome their rocky pasts. It helps them connect with the caring mentors and steady guidance that only OHB can offer them.