edit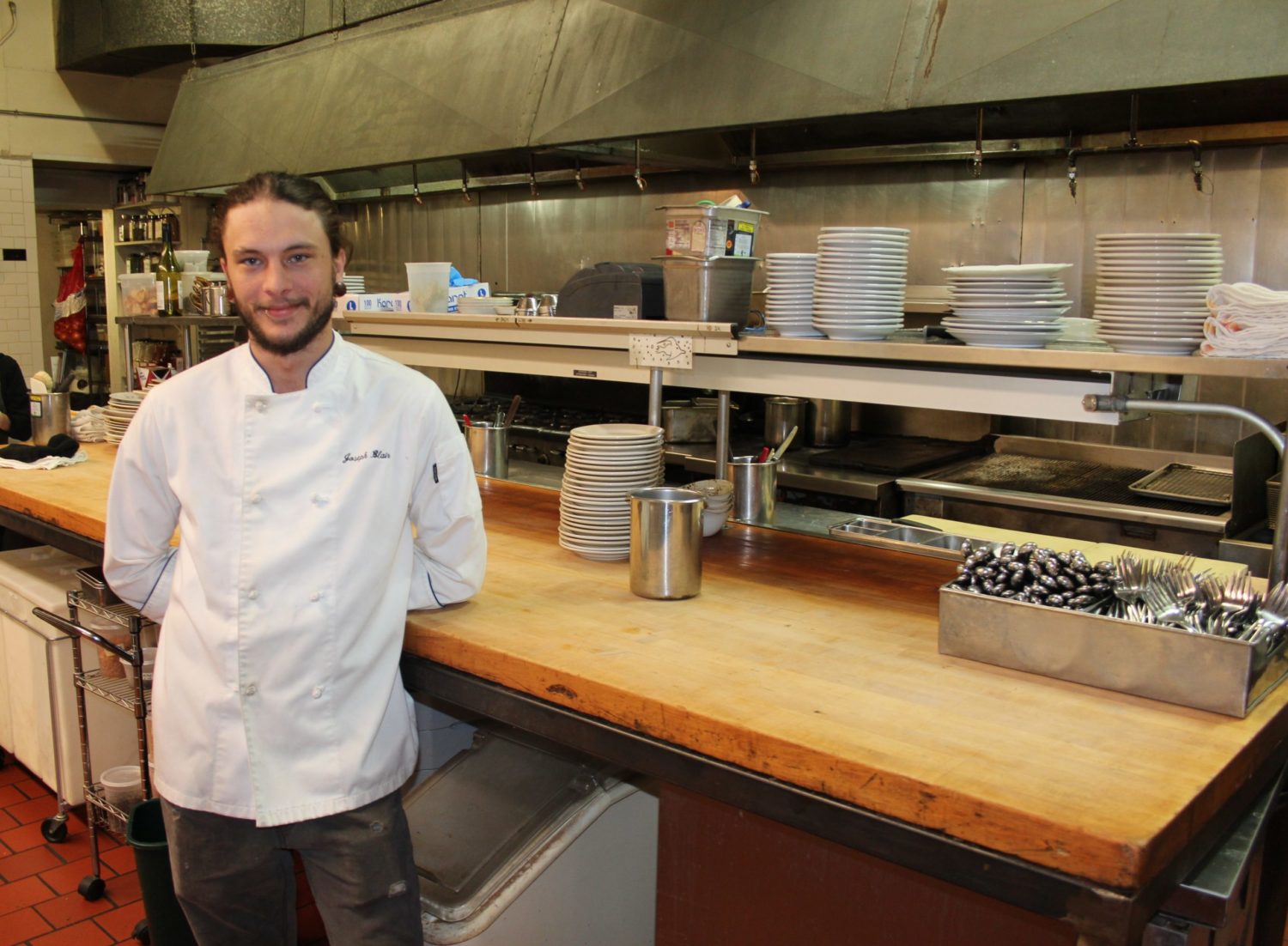 100 Years of Life Changing Journeys – Meet Joseph
100 Years of Life Changing Journeys – Meet Joseph
Joseph had parents who were around but that's about it. He was stuck in the unrelenting grip of addiction. He was roaming the streets and rarely went to school. And he was only 17 years old.
Young Joseph Blair was in trouble. He was using and selling drugs and found himself in and out of jail. He hadn't seen the inside of a classroom in months. He lacked guidance from positive adults during a time in his life when he needed it most.
After one of his stints in jail, his parents had had enough. They decided they didn't want him anymore. Thankfully there was another place for Joseph to go. He moved to Omaha Home for Boys.
"At first I didn't like it but within the first month or so I became really grateful for what it had to offer," says 25-year-old Joseph as he recalls his teenage years at OHB.
One of the biggest things that Omaha Home for Boys offered Joseph was a sense of family. He quickly formed a strong bond with his house parents, Dick and Phyllis Mendenhall. Phyllis would often take him garage sale shopping. They would go through the newspaper to find the best sales and then hit the road in search of their treasures. Joseph found these trips with Phyllis to be especially comforting because they reminded him of time spent with his dad going to thrift stores.
Dick also proved to be a positive, supportive mentor, helping break down Joseph's walls and hard exterior. He and Joseph sat under the Friday night lights on many occasions as they cheered on other OHB youth who were playing football. Joseph also recalls several nights sitting on the floor of the Neef Cottage living room next to Dick as they played his favorite Playstation 2 game, Need for Speed.
"I finally got the structure of a family," said Joseph. "Dick and Phyllis were very comforting and always by my side."
Under the direction of Dick, Phyllis and other caring staff at Omaha Home for Boys, Joseph began to turn his life around. He started to attend school regularly, replaced time spent mindlessly wandering the streets for study time in the library, and even began to set goals for his future. With the help of therapy and family counseling, he got sober and became the first of his peers to successfully graduate from the OHB Residential Living Program, accomplishing this feat in just 10 months.
Life wasn't all smooth sailing after Joseph left Omaha Home for Boys but he held tight to the skills he had learned while in the program and today he is a thriving young adult. Joseph is the sous chef at Le Bouillon, a casual French restaurant in Omaha, and will become the first person in his family to graduate from college when he proudly walks across the stage this May to receive his culinary arts degree.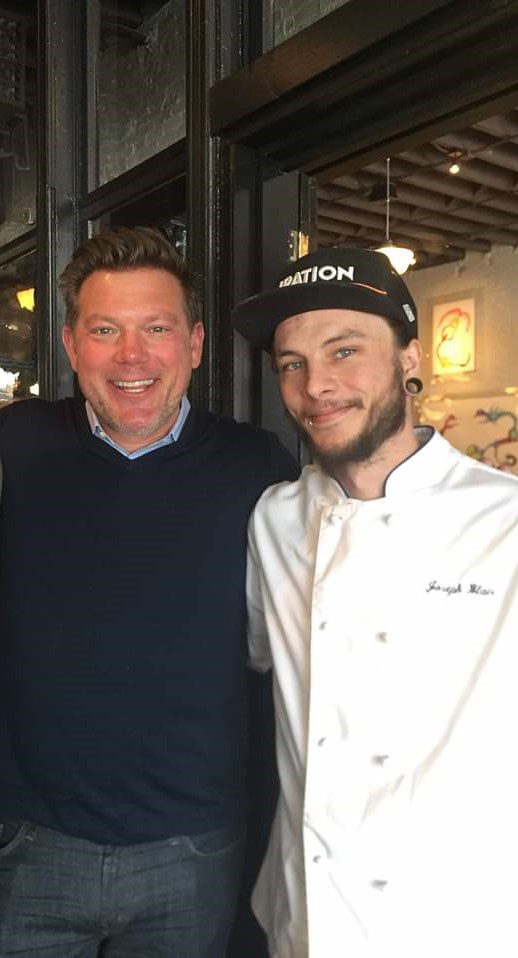 Joseph credits much of his success today to OHB and to the compassionate, supportive adults who taught him morals and respect. He still recalls lessons about not interrupting and learning how to properly accept "no" for an answer.
"Just those basic things really stuck with me," Joseph said. "All of those lessons definitely help in the professional atmosphere I'm in now. My mom still to this day is impressed that I hold the door open for her."
Joseph has overcome many trials and tribulations to be the successful sous chef and college graduate that he is today, but he's still striving for more. In a few years he hopes to head to New York City to broaden his culinary skills and wants to become a traveling chef, eventually settling down in Oregon to own a casual dining café.
A special thanks from Joseph
"When you support OHB, you're giving a child a chance to be who they can be. I really found myself at OHB and if it wasn't for the donors…" Joseph's voice trails off as tears well in his eyes. "OHB created that spark. They lit the flame. I'm just really grateful."