edit
News
Rebecca Atkins Takes the Helm of OHB's Board of Directors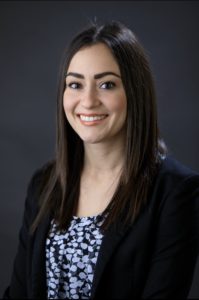 At OHB's Board of Directors Meeting on January 10, longtime board member Rebecca Atkins was elected the new Board Chair. Rebecca has spent her professional career in higher education and is currently a Program Director and Adjunct Instructor in the College of Business Administration at the University of Nebraska at Omaha. She is no stranger to OHB, having previously served as a Board Member and also on the Program Committee and the Education and Scholarship Committee. Her community involvement includes serving on the Greater Omaha Chamber of Commerce Board as an Executive Committee member and having served as a mentor for the Bellevue Public Schools SAVE program, as well as Big Brothers Big Sisters. 
"I am a firm believer in youth development through education and am passionate about helping underserved populations," shared Rebecca. "OHB is a wonderful organization whose mission I am honored to support by serving as Board Chair." 
New Board Members Elected
In addition to Rebecca's appointment as Board Chair, two new Board Members, David J. Gibbs, Jr. and Michael R. Wilcoxon, were also elected at the meeting. Both will serve as Directors on the 11-person board leading OHB.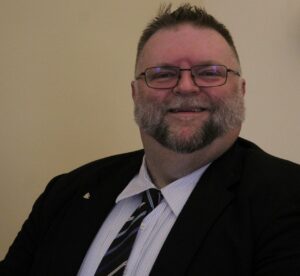 David J. Gibbs, Jr.
David has extensive experience in property management and is presently the Asset Manager for DP Management and an owner/shareholder, board member and president of his family-owned companies. David earned his Nebraska Real Estate Brokers License as well as his Certified Property Manager Designation in 2010 from the Randall School of Real Estate. His current community involvement includes the Institute of Real Estate Management Nebraska Chapter 12, Millard United Sports, Masonic Miloma Lodge #328 AF & AM, Tangier Shriners, and Mustaches for Kids Omaha.
Michael R. Wilcoxon
Michael is a graduate of the Federal Law Enforcement Training Center in Glynco, GA., and after completing a 22-year career, retired as a Federal Police Officer with Federal Protective Service, Department of Homeland Security. He also had a successful, 26-year Air Force career in ever-increasing positions of responsibility and management in the Security Forces career field. In addition to his professional career, Michael has been a member of the Masonic family for over 40 years and is currently serving as the 40th Most Worshipful Grand Master for the Most Worshipful Prince Hall Grand Lodge, F. & A. M., Nebraska, and its Jurisdiction.
Jeff DeWispelare, OHB President and CEO, shares his excitement regarding the election of Rebecca and the new Board Members, "Each of the new board members bring a unique and valuable skill set and experiences to our Board of Directors. Working together, all members of the Board make the perfect team to lead OHB in the years to come."
The full Executive Committee of the Board includes:
Rebecca Atkins, Board Chair
Serenna D. Russell, Vice Chair
Jason Gustafson, Treasurer
Victor Baez, Secretary
Directors on the Board include:
Randy Behounek
Freddie Clopton
Micah Evans
David J. Gibbs, Jr.
Mark Seip
Michael R. Wilcoxon
Janis L. Yergan