edit
News
Our Journey to 100 Years: Lights, Camera, Action!
To commemorate our milestone 100th anniversary, our series called "Our Journey to 100 Years" continues. In this series, we're taking you through OHB's history and highlighting people, events and notable moments that have gotten us to today. The information in this series is gathered from a book that was written by John Carter as a labor of love to chronicle the first 75 years of Omaha Home for Boys.
Today, our journey takes us to the late 1980's…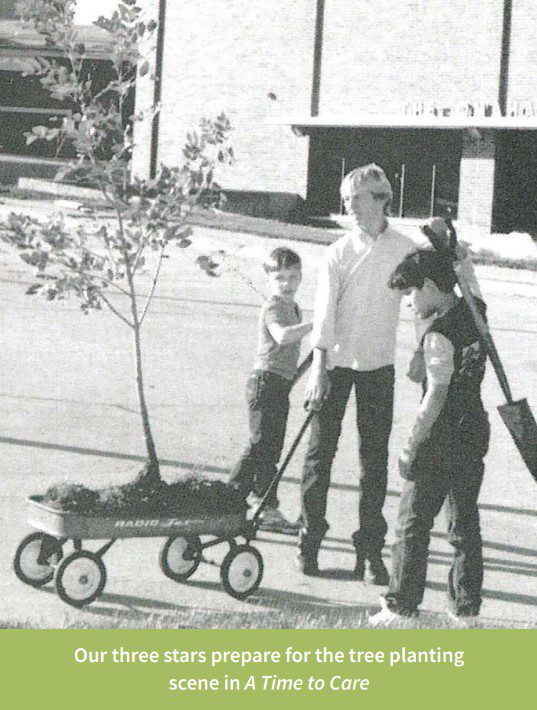 Several weeks of work and fun took place in 1986 when the Home was approached by a video production firm about making a promotional film. It was their hope to produce a video that could be shown in presentations to local groups, and just as importantly, could be easily sent to friends of the Home around the country. It had been 38 years since the first film, Tad, highlighting Omaha Home for Boys was produced so it was time to do it again!
More than 40 boys auditioned for the main speaking roles in the video, with five boys from the Shrine Cottage even coming to the auditions with newly adopted stage names. All of the boys who tried out appeared in some part of the production but only three were chosen by the film director for the lead roles: 15-year-old Travis Barclay, 13-year-old Ceasar Reyes and 9-year-old Dominique Tisdale. Floyd Kalber, a former Omaha newscaster and a member of the Home's Board of Trustees, provided the narration for the video from a studio at this Chicago television station.
Everyone had great fun during the production. Cameras went all over campus to scenes which had been carefully planned and to some which happened off the cuff. Many staff and boys were interviewed on camera for possible use in the video. When Herd Cottage houseparent Tom Causey said, "If a boy learns nothing else from me, he's going to learn to care," the name for the video was found – A Time to Care.
A Time to Care had its premiere in our Dining Hall, and while all enjoyed the 23-minute video itself, great laughter rang out when the outtakes were shown. The audience saw that it took Joe Cuevas five or six attempts to start the Cooper Farm tractor before it didn't die on him…and Roger Rounds being attacked by the chicken as he gathered eggs…and little Mike Reyes answering a tutor's question, "But that would be cheating!"
A second video, A Time for Pride, was produced three years later and detailed the story of Cooper Farm and the 4-H Program. Still today, videos featuring youth and staff serve as a way to bring OHB into homes across the nation. To view some of our most recent productions, please visit our website OHB.org or search "Omaha Home for Boys" on YouTube.