edit
News
Get to Know Your Nonprofit
Nonprofits can be complex! That's why it's so important to check some key indicators of success and credibility before giving. Following are three independent sources that evaluate Omaha Home for Boys and can provide you with peace of mind that your gift to OHB is being maximized:
1. We have a Gold Star Seal of Transparency on GuideStar which serves as a testament to our ongoing commitment to transparency.
Omaha Home for Boys – GuideStar Profile

2. We are accredited through the Council on Accreditation, proving that we are among the best in the field and being held to strict accountability and improvement standards.
Find an Accredited Organization | Council on Accreditation (coanet.org)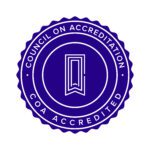 3. Our Nonprofit Association of the Midlands designation is current and in good standing with the organization's Best Practices Partnership, recognizing our commitment to best practices.
OHB – Nonprofit Association of the Midlands (nonprofitam.org)