edit
News
Employee Spotlight: Meet Renier
This month we're shining our employee spotlight on Renier. He has been with OHB for 7 1/2 years and currently serves as our Senior IT Manager.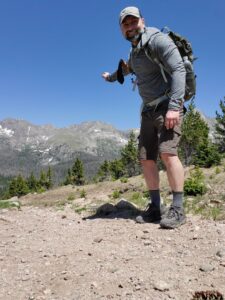 OHB Strong
Tell us a bit about your work here at OHB. What's a typical day like for you?
A typical day includes frequently checking our service request portal to make sure service requests are being processed and properly managed as well as always auditing and monitoring our systems to look for issues and inconsistencies. I use Microsoft To-List app which I highly recommend. All OHB staff have access to this app to create a tasks list for the day. I try to follow the list in between dealing with the everyday issues that arise. I'm always researching (Googling) issues or looking for tutorials, working on pending projects or researching future needed projects. I always take lunch very late, normally between 1 and 2 pm sitting in front of my computer.
What do you enjoy most about working at OHB?
I love what I do because it is a constant learning curve. Everyday I'm learning something new about technology, OHB IT systems and operating all the tools we use. I really enjoy systems administration, especially those that you can control now from the cloud. I really enjoy the work environment at OHB and the flexibility. Wearing shorts during the summer…that is an unbeatable benefit! LOL!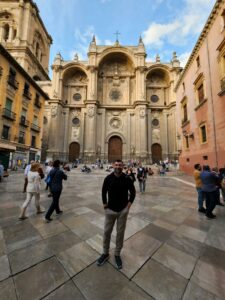 Of what are you most proud during your time at OHB?
Overcoming the challenges of moving from one very specific area of IT as web designer to a much broader area that includes all IT things – from Salesforce, to networks, hardware, switches, servers, phones systems, security, cloud systems and so on. We have many systems and areas of IT to manage at OHB for a small team.
All about you…
Where did you grow up? Where are you from?
I was born in Venezuela, in a small city called Judibana located in a peninsula surrounded by water just south of Aruba.
When you were five, what did you want to be when you grew up?
I loved airplanes so I wanted to be a pilot or something related to operating or building airplanes.
What hobbies do you enjoy in your spare time?
Hiking, bike riding, off-roading – anything related to being outdoors, especially in remote areas
If you could…
If you had a year off with pay, what would you do?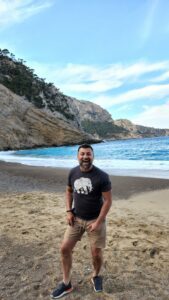 Travel to the most remote and peaceful places!
If you could time travel, would yo go to the past or the future?
I would go to the future. I love the future and futuristic movies.
If you could change one law, what would it be and how would you change it?
Gun laws. There is no reason why somebody should be able to easily access an arm that can take down many people at once. I would impose more conditions and justifications to own something like that.
Tell us about…
Your favorite holiday
Thanksgiving
Your favorite thing to do in Omaha
Go for a walk in Downton when the weather allows it
The thing that always annoys you
People with attitude
This or That
Beaches or mountains?
Wow! Very hard! Mountains
Cake or pie?
cake
Cardio or weights?
weights
Big party or small gathering?
small gathering
What's worse: laundry or dishes?
dishes
Want to work alongside Renier at OHB?
We have a number of rewarding career opportunities available. Check them out!