edit
News
Employee Spotlight: Meet RaeAnn
This month we're shining our employee spotlight on RaeAnn, our Brand Strategy Director who has been with OHB for 6 years.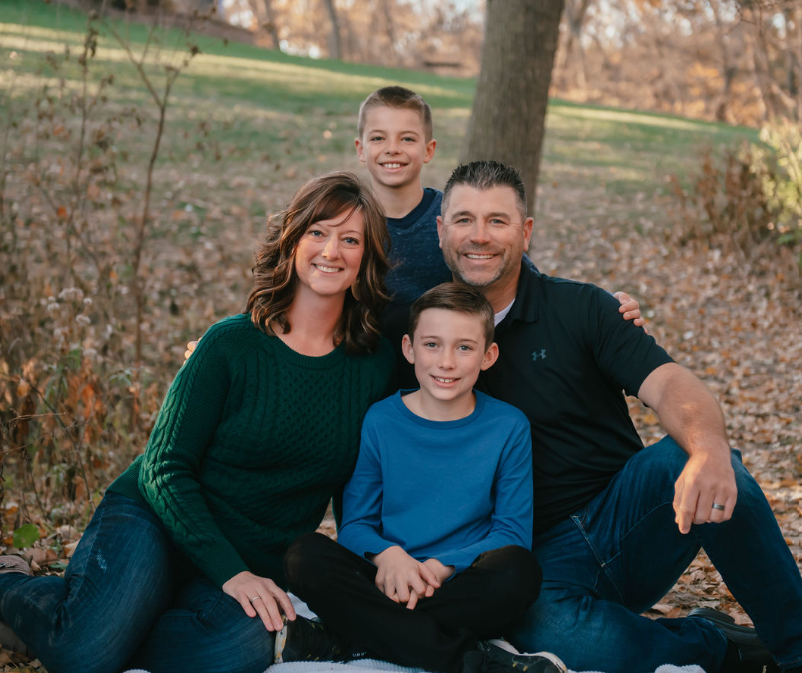 OHB Strong
What do you enjoy most about working at OHB? What keeps you motivated?
Hands down the thing I enjoy most about OHB is visiting with youth and hearing how their experience here helped them grow and change their life for the better. I'm honored that I get to share our clients' stories with others.
Of what are you most proud during your time at OHB?
I am most proud of our rebranding efforts and how our new brand really represents every program, service, client and employee at OHB. Rebranding was a huge undertaking that involved many employees across the organization and I'm very proud that we had the vision to make it happen.
There are many nonprofits here in Omaha. Why do you choose to serve here at OHB?
I love OHB's mission and our goal to help individuals and families become independent, productive members of our community – the community we ALL share!
All about you…
What is your most treasured memory?
I have so many from growing up on a farm, but probably my most treasured memory is going deer hunting with my dad. I always kept my "eyes peeled" for wildlife as instructed and just loved spending time outside with my dad. Plus, he always packed the best snacks for our hunting outings!
When you were five, what did you want to be when you grew up?
I wanted to be Joan Lunden, the former Good Morning America host.
What hobbies do you enjoy in your spare time?
I love playing board games and card games. Pitch and Catan have been family favorites lately. I also love to read, play volleyball, kayak, and stay active with my boys outdoors doing seasonal activities like swimming in the summer and sledding in the winter.
What would most people be surprised to learn about you?
When I was a little girl, I used to dress up our farm cats in baby doll clothes and take pictures of them. I still have a photo of Clyde, a huge, fluffy, tan Tom cat, who I dressed up in a yellow dress and blue bonnet and put him in my baby doll highchair. This is so surprising because as an adult I despise cats!
If you could…
If you could time travel, would you go to the past or the future? Why?
I would go to the past and make sure that I kept playing the piano. When I stopped taking formal lessons, I pretty much quit playing altogether and now I can't even read music.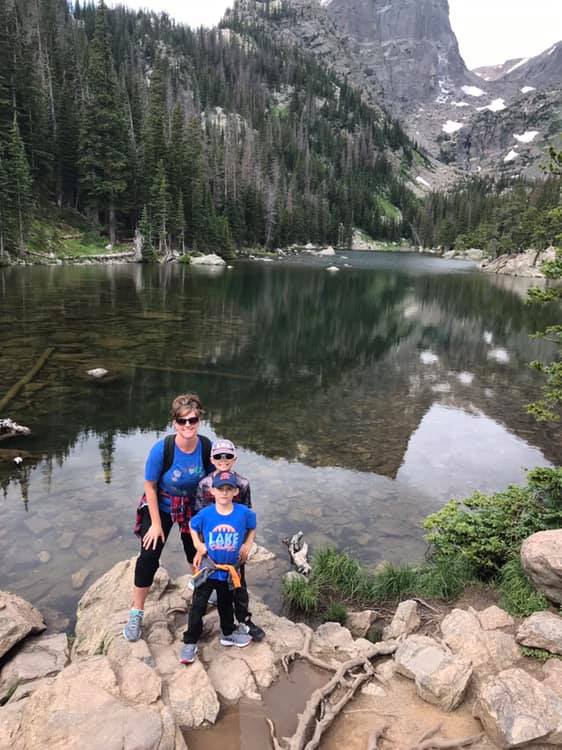 If you had a year off, with pay, what would you do?
Travel as much as possible with my husband and our boys and try to visit all of the national parks.
If you could master one skill you don't currently have, what would it be and why?
I wish I could bake my grandma's cinnamon rolls. They were the best!
Tell us about…
Your #1 guilty pleasure
Watching reality TV shows on TLC
Your favorite thing to do in Omaha
My favorite thing to do in Omaha is to get out of Omaha and explore area parks, lakes and recreation areas.
The thing that always annoys you
Driving with a coat on. You just can't win! If you don't wear it, you're freezing. If you do wear it, you're too restricted.
The thing that always makes you laugh
Looking back at those "All About My Mom" school assignments from when my boys were younger and reading what they wrote about me. It's funny to see how they actually described me and how old they think I am!
This or That
Glasses or contacts?
Contacts – my eyesight is so poor that the lenses in my glasses are ridiculously thick
Ice cream or snow cone?
Definitely ice cream! I used to work at Baskin Robbins
Swimming or sunbathing?
Swimming – get in the action and have fun!
Sneakers or sandals?
Sandals
What's worse: laundry or dishes?
Dishes
Want to work alongside RaeAnn at OHB?
We have a number of rewarding career opportunities available. Check them out!