edit
News
Employee Spotlight: Meet Mary
This month we're shining our employee spotlight on Mary, our Direct Mail Database Assistant. She has been with OHB for just under eight years.
OHB Strong
What do you enjoy most about working at OHB?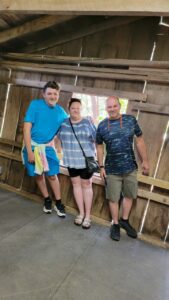 What I enjoy most…it's a tie between donors and my coworkers. Our donors are always there with their support and so are my coworkers. I love talking and working with donors and with my coworkers. Also, both donors and coworkers make me laugh. It's these people that keep me excited about what I do here at OHB.
What is your favorite place on campus?
Hands down my favorite place is the Mike Pallas Pavilion. I have many memories at the pavilion. I was there for my 6th grade picnic. (Chased my first crush around those trees!) I've been there with my son training our two dogs in obedience and showmanship with the Tricky Trainers 4-H group. I've hosted my family reunion there during the last year it was available for rent. Everyone LOVED it! I've also loved the OHB gatherings hosted at the pavilion. It's a beautiful, fun, relaxing place.
There are lots of nonprofits in our community. Why do you choose to serve at OHB?
I love that OHB continues to help young people well beyond high school graduation. I also grew up just a few miles away from OHB. Many times my parents drove by the campus on the way to get groceries at Baker's (where Wal-Mart is now), or run to K-Mart (where Home Depot is now). I love that OHB is in the area where I grew up.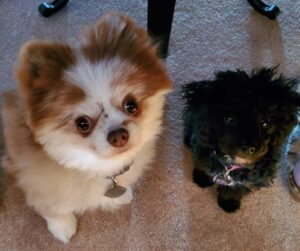 All about you…
What is your most treasured memory?
The day my son, Aidan, was born
Who was your most significant influence or mentor as a child?
My Mom
What was your first job?
I was a paper girl (age 7 to age 15)
If you could…
If you could have lunch with anyone, dead or alive, who would it be and why?
My mom…I miss her so much
If you could travel anywhere in the world, where would you go? Why?
Ireland – Some of my family is from Ireland. It's a place my mom and I dreamed about visiting. Also, friends visited there years ago and they ran into my doppelganger. I would love to meet her!
If you could master one skill you don't currently have, what would it be and why?
Playing the piano – I always wanted to learn but never had a working piano.
Tell us about…
Your favorite holiday
Halloween
Your #1 guilty pleasure
Bunny Tracks ice cream
Your absolute perfect day
"April 25th… it's not too hot, it's not too cold. All you need is a light jacket."
This or That
Taco Tuesdays or Sushi Saturdays?
Taco Tuesdays
Cat or dog?
Dog
Cake or Pie?
Yes!
Rich Friend or Loyal Friend?
Loyal friend
Sneakers or Sandals?
Sandals
Want to work alongside Mary at OHB?
We have a number of rewarding career opportunities available. Check them out!