edit
News
Employee Spotlight: Meet Kevin
This month we're shining our employee spotlight on Kevin. He has been on our OHB team for eight years and currently serves as a Youth Advocate in our OHB School.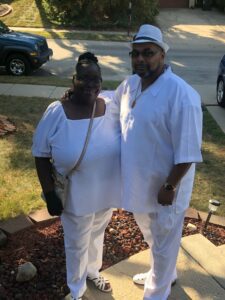 OHB Strong
What's a typical day like for you at OHB?
Well, working with our youth in the education department is an interesting adventure. With all the different personalities and behaviors there is never a dull moment!
What is your favorite place on campus? Why?
My favorite place on campus is the Rec Center because it holds plenty of people and fun activities can be shared with the youth there.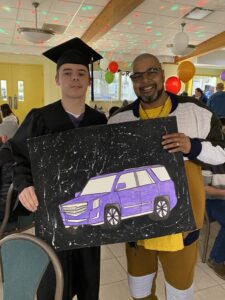 What do you enjoy most about working at OHB?
The proud moments that are created while observing and helping the youth overcome obstacles in their academic race.
All about you…
Where did you grow up? Where are you from?
I grew up in North Omaha on 28th and Hamilton Street, about two miles away from the OHB campus. I was born and raised in Omaha.
What is something people would be surprised to learn about you?
That I am soft as drug store cotton when it come to my granddaughter, AKA Little Pretty
If you could…
If you could have dinner with one person, who would it be?
If I could have lunch with anyone, it would be my father. I miss hanging out and learning life skills from him. I'm sure that we would be really good friends now that I'm a grown man.
If you could acquire any superpower, what would it be?
If I could acquire any superpower, it would be peace. I would turn this world into a peaceful place to live.
If you could change one thing about yourself, what would it be?
If I could change one thing about myself, it would be physical aging. Sometimes the mind is willing but the body can't keep up.
Tell us about…
Your #1 guilty pleasure
cookies and milk
Your absolute perfect day
Entertaining family in the back yard, barbecuing, listening to music, playing games, chilling in the pool, and eating plenty of food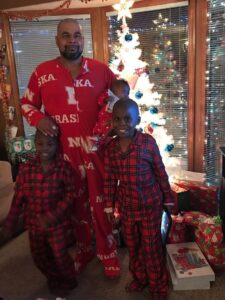 Your favorite holiday
Christmas is my favorite holiday. When I was a kid my dad would go all out decorating inside and outside the house, baking and decorating cookies, all that fun stuff. I try to carry the tradition on with my family.
This or That
Sneakers or sandals?
Sneakers
Ice cream or snow cone?
Ice cream cone
Taco Tuesdays or Sushi Saturdays?
Taco Tuesdays
Swimming or sunbathing?
Swimming
Big party or small gathering?
Small gathering
Want to work alongside Kevin at OHB?
We have a number of rewarding career opportunities available. Check them out!