edit
News
Employee Spotlight: Meet Jordan
This month we're shining our employee spotlight on Jordan, our Transitional Services Manager, who has been involved with our Jacobs' Place Transitional Living Program for a decade. Jordan also worked at our Rec Center for several years in the 80's and 90's.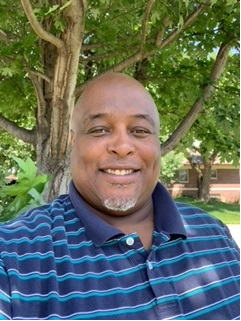 OHB Strong
Tell everyone a bit about your work here at OHB. What's a typical day like for you?
I manage the Jacobs' Place Transitional Living Program at OHB. I have eight great staff members who are dedicated to helping young people transitioning to adulthood. A typical day includes working with my staff supporting young people who are transitioning to independent and productive lives.
What do you enjoy most about your career at OHB?
The thing that I enjoy most about working at OHB are the people. The people I work with and the people in our program. I enjoy that most days are different and what we do here matters in the lives of others.
Of what are you most proud during your time at OHB?
I am most proud of the lives that we change for the better. The stories from people that were at OHB that were lost and unsure of what life had in store for them. They appreciate OHB being there when they had no one else or no place to go.
All about you…
When you were five, what did you want to be when you grew up?
When I was 5 years old, I wanted to be a fighter pilot and fly with the Navy's Blue Angels. My father was a Colonel in the U.S. Army and every year he took us to the airshows. I was obsessed with flying.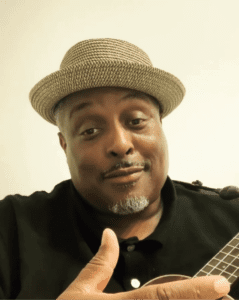 What would most people be surprised to learn about you?
In my lifetime I have lived in or visited eight different countries around the world and have been to all but five states in America as a military brat or while I served in the United States Marine Corp.
What hobbies do you enjoy in your spare time?
I taught myself to play the ukulele. It relaxes me, so try to play every day.
If you could…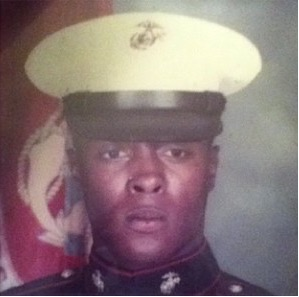 If you could have lunch with anyone, who would it be and why?
I would have lunch with my parents who passed away over 20 years ago. I would ask them questions to know them better in ways that I didn't think about when they were here.
If you had a year off, with pay, what would you do?
If I had a year off, with pay, I would travel to see the "7 Wonders of the World." I would love to experience the different sites, cultures, and food.
If you could acquire any superpower, what would it be and how would you use it?
If I had a superpower, it would be to teleport – instantaneous travel between places. It would be an easier and cheaper way to travel.
Tell us about…
Your favorite holiday
Thanksgiving. It doesn't get better than family and food.
Your perfect day
Hanging out with friends and family
The song that always puts in you in the mood to dance
Dancing Machine by the Jackson 5. I do a mean Robot.
This or That
Taco Tuesdays or Sushi Saturdays?
Taco Tuesday
Beaches or Mountains?
Beaches
Dog or Cat?
Dog
Facebook or Twitter?
Twitter
Football or Basketball?
Football in the Fall, Basketball in the Winter, Baseball in the Summer.
Want to work alongside Jordan at OHB?
We have a number of rewarding career opportunities available. Check them out!