edit
News
Employee Spotlight – Meet Chenea
In 2020 we're kicking off our OHB Employee Spotlight series where we'll be introducing you to one of our amazing employees here at OHB each month. This month, we're looking to our Clinical Services Program to introduce you to our Onsite Therapist, Chenea Starks.
Chenea has worked at OHB for just over a year.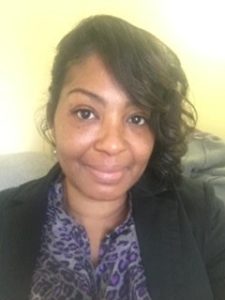 OHB Strong
Tell us a bit about your work here at OHB. What's a typical day like for you?
My days are always unique from one another. Some days are a little chaotic and some are more relaxed. Either way, I am always busy serving our youth.
What do you enjoy most about working at OHB?
I enjoy getting to know all the youth that are brought into the program.
What keeps you motivated/excited?
Being a part of each youth's journey keeps me motivated to bring the best of my skills, abilities and knowledge each day I am here. I want to make a positive impact on each youth I serve, hoping one day they remember where their turning point was and that I was a part of it.
What is your favorite place on campus? Why?
My favorite place on campus is the canopy area on top of the hill. I enjoy sitting there (weather permitting) taking in the view of cars, buildings and people walking around. It's a great place to reflect on life and blessings.
All about you…
Who was your most significant influence or mentor as a child?
My maternal grandmother was a teacher. She was always making crafts and had the most beautiful handwriting. She also loved to laugh. I see a lot of her traits within myself.
What was your first job?
My first job was at a pizza restaurant called Hungry Howies in Norcross, GA.
What hobbies do you enjoy in your spare time?
I hand crochet blankets and love scrapbooking with pictures and memories of my boys.
If you could…
If you had a year off, with pay, what would you do?
I would go on a journey of self-discovery, traveling to various countries.
If you could travel anywhere in the world, where would you go? Why?
Egypt to see the pyramids
If you could bring one fictional character to life, who would it be and why?
Superman because this world needs a hero.
Tell us about…
Your favorite holiday
4th of July because I love the fireworks, summer time, and BBQs.
Your #1 guilty pleasure
Collecting writing pens. I spend way too much money on them. I have been collecting them since I was in high school, two hundred years ago!
The thing that always makes you laugh
One of my top five movies, Harlem Nights. I've watched it probably over 30 times and still laugh like it's the first time.
This or That
Beaches or mountains?
Beach!
Cake or Pie?
Cake
Big Party or Small Gathering?
Small gathering
Rich Friend or Loyal Friend?
Loyal friend
Receive: Email or Letter?
Letter
Want to work alongside Chenea at OHB?
We have a number of rewarding career opportunities available!