edit
News
Employee Spotlight: Meet Ben
This month we're shining our employee spotlight on Ben. He has been on our OHB team for two years, serving as one of our Youth Advocates.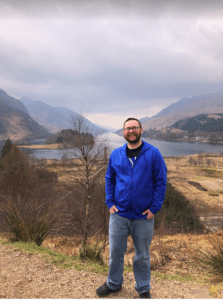 OHB Strong
What do you enjoy most about working at OHB?
I enjoy the relationships I'm able to build with my coworkers and our youth clients. I enjoy learning from their experiences. I'm motivated by seeing clients learn things that they've never heard of before, whether that be in school or a life/social/emotional skill that they learn outside of school.
Of what are you most proud during your time at OHB?
I'm most proud of sharing the love of Jesus Christ and the gospel message with clients and my coworkers. Being encountered by the love of Jesus and understanding who God is completely changed my life back in 2019, and I know that He has abounding love and grace for every person in the world.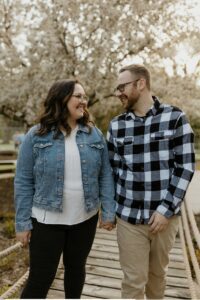 What is your favorite place on campus? Why?
The Rec Center is my favorite place on campus because it gives clients the opportunity to learn physical activity skills that will set them up for a long-term healthy lifestyle. With a physical education background, I'm able to teach clients the most effective workout plans to help them reach their goals, and they can see the many benefits of physical activity. The free gym access is also nice.
All about you…
When you were five years old, what did you want to be when you grew up?
Professional Baseball Player and a Rockstar
What hobbies do you enjoy in your spare time?
Anything related to sports. Fantasy Sports Leagues, coaching, playing sports, etc. I also really enjoy fishing and hanging out with friends on a lake.
What is a quote, mantra or affirmation you live by?
"How do you go from where you are to where you wanna be? And I think you have to have an enthusiasm for life. You have to have a dream, a goal, and you have to be willing to work for it." – Jim Valvano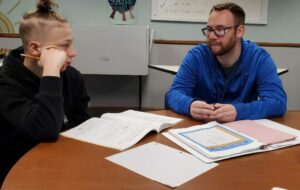 If you could…
If you had a year off with pay, what would you do?
I'd go to every MLB stadium. I'd go parasailing, and I'd go to Australia for a month.
If you could time travel, would you go to the past or the future?
I would travel to the past and experience the evolution of music in the 1900's.
If you could travel anywhere in the world, where would you go?
I'd go to Madagascar. I think exploring and snorkeling on the Ile of Saint Marie would be an amazing experience. I also want to hike in Isalo National Park.
Tell us about…
Your #1 guilty pleasure
A tie between watching One Tree Hill and jamming out to One Direction in the car.
Your absolute perfect day
Church in the morning. Lunch at Hiro 88 during reverse happy hour. Go to a baseball game in the afternoon. Dinner at Tasty Pizza. Mini golf in the evening. Have ice cream or cheesecake before going back home.
Your favorite restaurant in Omaha
Night Owl in Blackstone. They have great wings, tatchos, and sandwiches.
This or That
Beaches or mountains?
Beaches
Dog or cat?
Dog for sure
Football or basketball?
Basketball
Sneakers or sandals?
Sneakers
Big party or small gathering?
Small gathering
Want to work alongside Ben at OHB?
We have a number of rewarding career opportunities available. Check them out!