edit
News
3 Things to Consider When Planning Your 2023 Giving
There are countless nonprofit organizations across the United States who passionately and diligently impact the world around us. With so many options for giving, following are three things to consider when deciding where to spend your charitable dollars:
1. What's your "why"?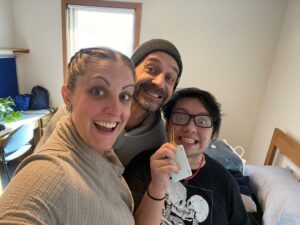 Identify why you are giving and support a nonprofit that fuels your giving engine. Simply browse through the stories of youth and families here at OHB to find a number of reasons your support means so much to Omaha Home for Boys.
2. Get to know your nonprofit.
Nonprofits can be complex so it's important to check some key indicators of success and credibility before giving. OHB boasts 100% board giving, has a Gold Star Seal of Transparency on Guidestar.org and is accredited through the Council on Accreditation.
3. Choose the best giving options for you.
No matter the stage of life you are in, nonprofits offer a number of ways to show your support. To support OHB, consider volunteering, giving a cash gift, attending or sponsoring an event, hosting a donation drive, including OHB in your will or living trust, or establishing a legacy gift.