edit
100 Years of Life Changing Journeys – Meet Kobee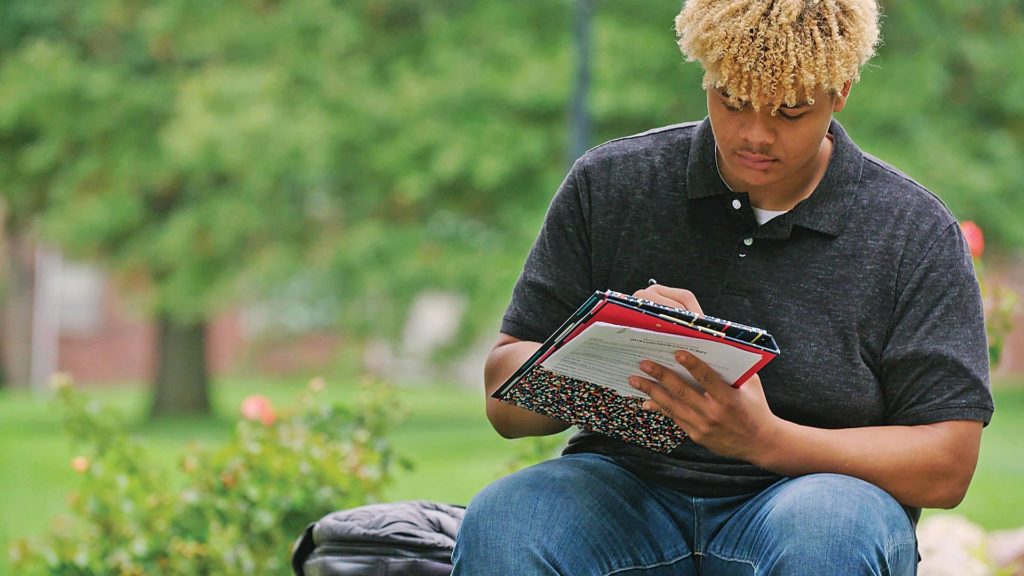 100 Years of Life Changing Journeys – Meet Kobee
Having big dreams has never been a problem for Kobee. How to achieve them was the obstacle.
As a teenager, skipping school was commonplace for Kobee. He spent far more time being an irresponsible teen than he did in the classroom preparing for his future.
"Skipping school was just all I basically did," says Kobee as he recalls his high school days.
Many issues, including Kobee's excessive school absences, led to him being removed from his home and placed at Omaha Home for Boys. This placement proved to be the exact environment that he needed to begin thriving.
At OHB Kobee moved in with house parents, Mark and Tonya Wulff, who were positive influences on him and supported him when he needed it most. The Wulffs not only taught the struggling teen how to act respectful and how to interact with others in a constructive way, but they also instilled in him the importance of getting an education.
"My house parents were very involved in my life from day one," said Kobee. "Making sure I was going to school, making sure my needs were met and making sure that I felt comfortable here ."
Under the watchful eye of Mark and Tonya, Kobee began to excel in the classroom. He soon realized that the key to achieving all of his big dreams was to get an education.
"Before I came to Omaha Home for Boys I didn't really value my education, " said Kobee. "And once I came here I was shown how far it could take me and I've kind of ran with that, graduating high school and attending college."
Today, Kobee is a student at the University of Nebraska at Omaha and has plans to attend law school after he completes his undergraduate studies.
With the help and support of OHB and his perseverance, Kobee's big dreams truly are becoming a reality.
YOUR GIFT HELPS!
Omaha Home for Boys cannot help young men like Kobee without the generous financial support we receive from donors just like you. A gift in any amount can help the young men in our Residential Living Program overcome the burdens of their pasts to find brighter futures. Please give today!