edit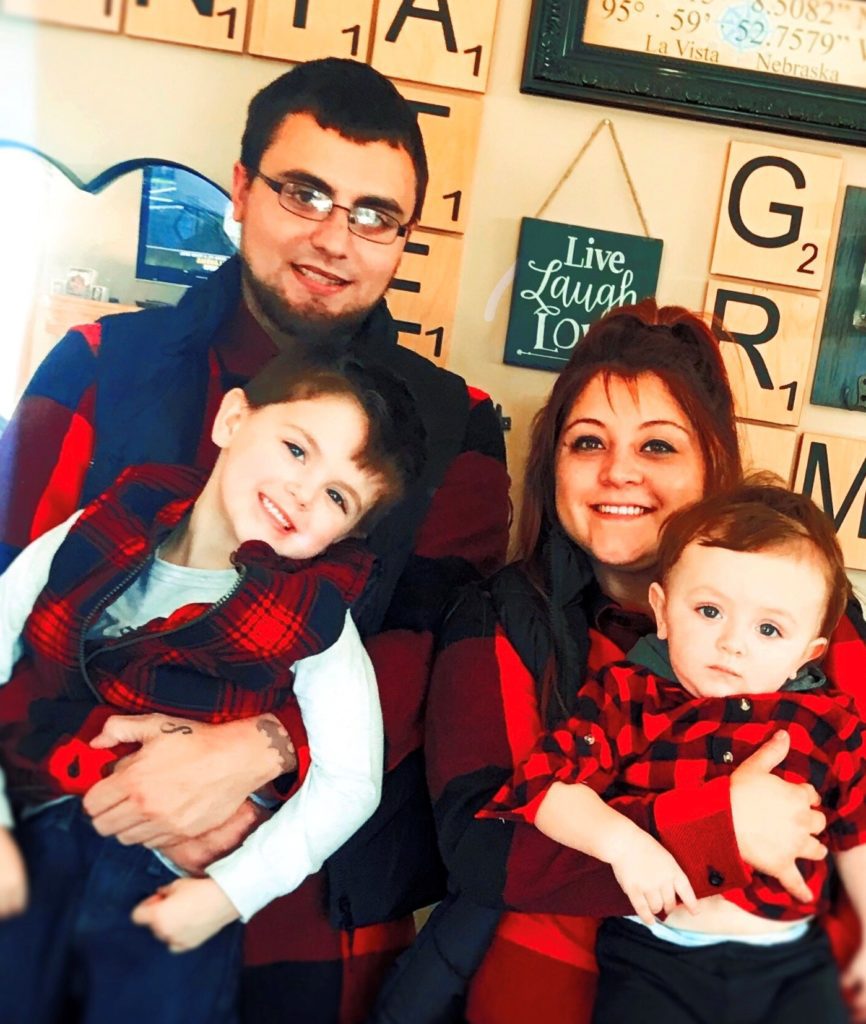 On our independent living campus located just three miles south of our main campus stand two apartment buildings buzzing with excitement. These apartment buildings and the neighboring Combs Learning Center are home to our Supportive Housing Program that has already proven to be a significant asset to the community since its opening in late 2018.
Our Supportive Housing Program provides affordable, stable housing to young adults and offers on-site support services to help them advance their careers and achieve their educational goals. Last year the program served 15 young adults, eight of which had their children living with them. The program has had a waitlist since May 2019.
While the Supportive Housing Program provides affordable rent, a safe environment and a roof over head, it's the support and encouragement of the staff that proved to be so beneficial to Damon, a resident of the program.
Before connecting with OHB's Supportive Housing Program, Damon bounced around from house to house never really having a place to call home. He had a substance abuse problem that led to issues with gaining and maintaining employment. Damon says he was evicted at least four times since moving out on his own at the age of 17.
"Life was erratic and crazy," said Damon.
After seeing him struggle for a number of years, Damon's sister recommended that he connect with Omaha Home for Boys. Taking her advice to heart and on the verge of losing his three young sons, Damon entered our Independent Living Program in July 2019 and moved into our Supportive Housing Program shortly after in October 2019, just shy of his 25th birthday.
In the Supportive Housing Program, Damon pays a reduced rent and reduced initial deposit. His rent will increase every six months. He is required to set goals and work with one of our Independent Living Specialists to learn the skills needed to live independently.
Damon says that while having reduced rent is a wonderful perk of the program, it's the additional support of the staff that's proven to be an even bigger blessing.
"Having them next door has been really nice because they've been a big part of me advancing in my life," says Damon. "Pretty much anything I've needed they've helped me one way or another."
One of the most unique aspects of our Supportive Housing Program is that it offers young families the opportunity to live together while working towards self-sufficiency. Many other supportive housing programs in the Omaha area provide help to single parents and their children. Our program is one of the only that allows the entire family unit, including both parents, to live together with their children and receive assistance.
Damon has made some remarkable strides during his time at Omaha Home for Boys. He has maintained steady employment, took the initiative to obtain his birth certificate and social security card, and attended several classes on cooking, budgeting and resume writing. Damon has also maintained his sobriety.
One of the biggest motivators behind all of Damon's accomplishments has been the opportunity to walk this journey with his girlfriend and sons by his side.
"There's not a lot of places you can all be together so it's definitely big," said Damon.
YOUR GIFT HELPS!
Your donation today to OHB helps struggling young families like Damon and his boys stay together in a safe, secure home while they work towards self-sufficiency.