Supportive Housing
OHB's Supportive Housing Program offers affordable, safe, temporary housing to families and young adults ages 18 to 26. Young adults and families in the program are surrounded by on-site support services to help them advance their careers, achieve their academic goals and develop the necessary skills to lead independent, productive lives.
With the addition of the Supportive Housing Program, for the first time in OHB's 100-year history, our youth can receive support in every aspect of their lives, including education, housing, therapy and employment, all at one location. Additionally, the Supportive Housing Program meets a critical need for young adults and families who are seeking secure, affordable housing in the Omaha metro while they work on developing necessary self-sufficiency skills.
Helping Youth & Families Reach Their Full Potential
The Supportive Housing Program is designed for young adults and families who are in need of safe, affordable housing and additional support while they develop the skills needed to thrive as responsible community members. The Supportive Housing Program is a true independent living program offering a number of wrap-around services to tenants:
Independent Living Specialists to assist with goal setting and mentoring
Rentwise courses to prepare clients to be successful renters
Education regarding apartment living
Employability and career advancement training
Training regarding education options
Housing & Rent
The Supportive Housing Program consists of two apartment buildings located at 919 N 48th Street. Each building consists of 4 two-bedroom apartments and 1 one-bedroom apartment.
Rent is based on a sliding scale with tenants working toward paying full rent without any assistance by the end of their stay. The maximum duration of stay for youth is 24 months.
Location
919 N 48th Street
Omaha, NE 68132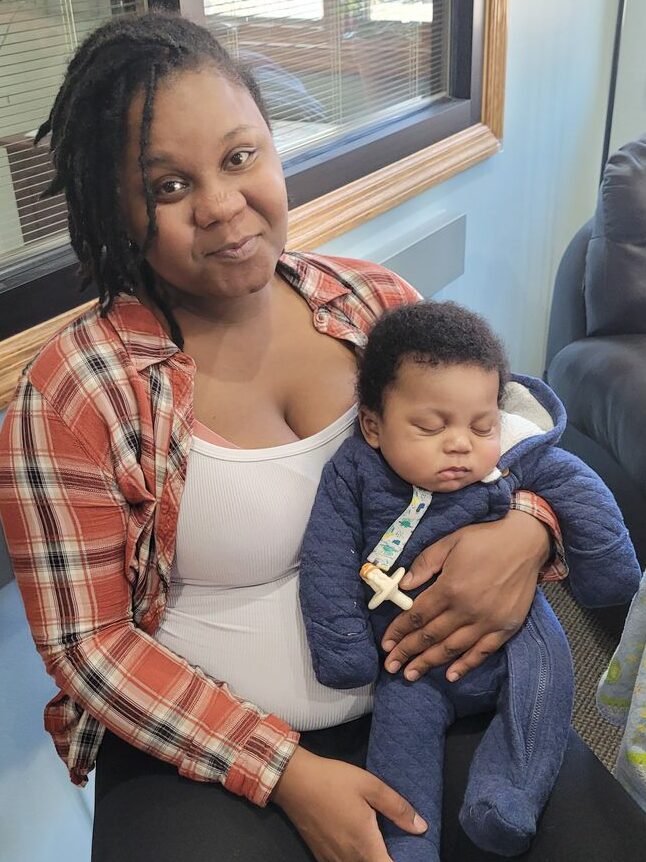 Admissions
The Supportive Housing Program offers both entry level and advanced level opportunities. Following are the requirements for admission.
Program Eligibility
Young adults ages 18 to 26
Those with children may apply
Minimum 30 days of employment
Willing to work with an Independent Living Specialist on employment advancement or education training
Application Process
Complete application and submit to supportivehousing@ohb.org
Complete an in-person interview
Provide proof of employment
Contact
Brittney Rodriguez
Independent Living Manager
919 N. 48th Street, Omaha, NE 68132
402.457.7133b
brodriguez@ohb.org