edit
News
OHB Board of Directors Elects New Member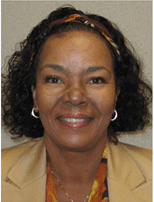 Omaha Home for Boys is honored to announce the election of Janis L. Yergan to its board of directors. Yergan will serve as a Director on the board leading OHB.
Yergan has several years of experience working in healthcare administration and is currently the Vice President of Network Development at Children's Hospital & Medical Center. She holds a Master's of Business Administration from Benedictine College in Atchison, KS and a Bachelor's in Industrial Psychology from Cal State University.
Yergan brings more than 25 years of experience in managed care, physician integration, marketing, communications, integrated delivery systems, and program development to OHB.
"I am honored to serve on the board of directors at an organization with such a rich history of helping youth and families in Nebraska," said Yergan. "I look forward to working alongside my fellow board members to help OHB grow and adapt to meet the ever-changing needs of our community."
Yergan is no stranger to the nonprofit sector having previously served as the Board Chair for the Denise Roberts Breast Cancer Foundation as well as having served on the boards of the YMCA, American Heart Association, Boys and Girls Club of Greater Kansas City, Youth and Family Center Los Angeles, and Boys and Girls Club of the Midlands.
"I am truly pleased to have Janis join our board of directors," said Jeff DeWispelare, President & CEO at OHB. "The wealth of experience she has in the nonprofit sector as well as her strategic thinking and leadership skills will be a valuable asset in helping us accomplish our vision for the future of OHB."
Aside from her professional career, Yergan holds a black belt in Taekwondo and Hapkido Martial Arts.
Leading the OHB Board of Directors is the Executive Committee: Board Chair Allen Straub, Vice Chair Randy Behounek, Treasurer James E. Kelley, Secretary Victor Baez, Director Aileen Warren and Director Rebecca Atkins.