edit
News
Kelsey Ridder joins OHB as Senior Director of Development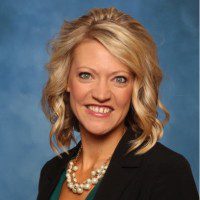 We are excited to share that Kelsey Ridder has joined our team at OHB as the Senior Director of Development.
Kelsey brings many years of fundraising experience and a wealth of knowledge in the nonprofit sector to Omaha Home for Boys. For the past 10 years, she was the Director of Development at the American Heart Association where she played a vital role in raising millions of dollars that supported medical advancements, grew community impact programs, and allowed for unprecedented expansion of services. Additionally, she planned and managed numerous fundraising campaigns for the organization, such as the Omaha Heart and Stroke Ball and the Go Red For Women Expo. Prior to her time at the American Heart Association, Kelsey was the Meeting and Incentive Planner at Travel Faire American Express. She holds a Bachelor of Arts Degree in Communication Studies from Nebraska Wesleyan University.
Kelsey shared that one of the things that drew her to OHB was the local impact that Omaha Home for Boys makes when helping youth and families in our community.
"There are many great causes in our community, but this cause and organization truly do change the course of young peoples' lives, and I am excited to be a part of that mission," said Kelsey. 
As the Senior Director of Development at OHB, Kelsey will be planning and implementing our overarching development strategy in support of our organizational goals. She will lead the Development Department and looks forward to meeting you at one of our upcoming events.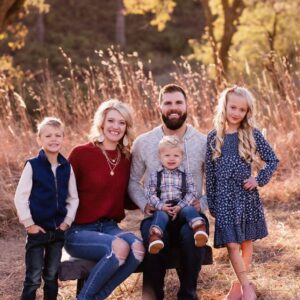 Outside of her career, Kelsey likes spending time with her family and friends. She enjoys travelling, playing cards, adventurous activities with her family, and movie nights with her husband and three kids. You can often find them cheering on their hometown Eagles under the Friday night lights, at a high school track meet, or running kids from activity to activity.
Kelsey would love the opportunity to visit with you about OHB and hear what interests you about the work we do. She can be reached at kridder@ohb.org.
Please join us in welcoming Kelsey to Omaha Home for Boys!