edit
News
Justin Loehr Named COA Volunteer of the Quarter
Justin Loehr, Senior Director of Campus Life Services at OHB, has been named Volunteer of the Quarter by the Council on Accreditation (COA).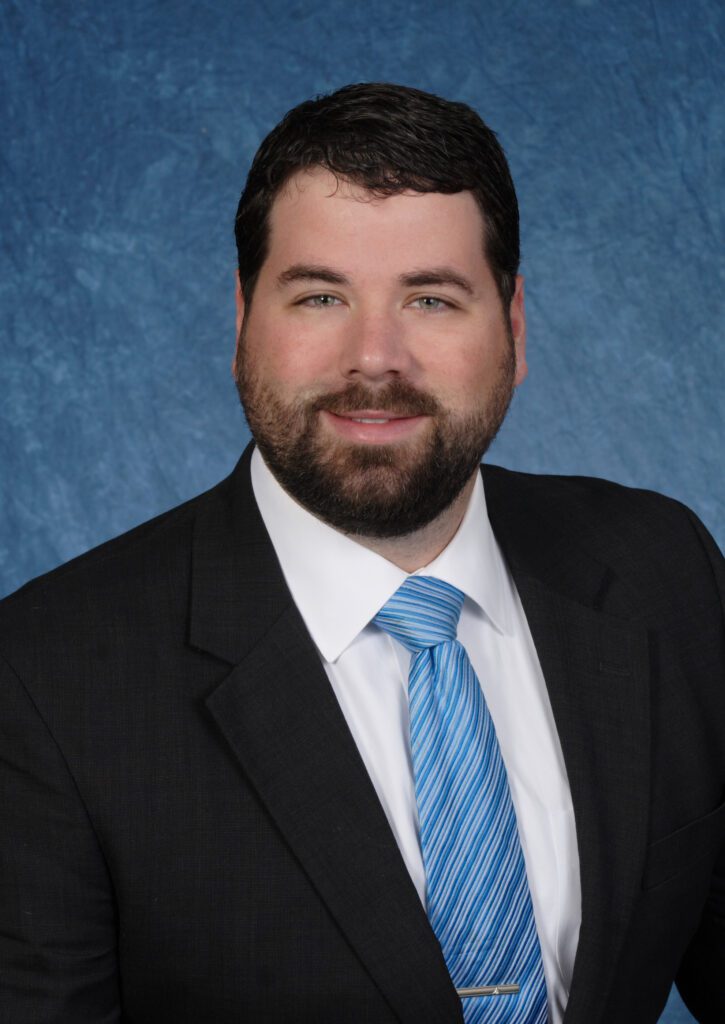 OHB is a COA accredited organization which means we are held to strict accountability and improvement measures. COA is an independent, nonprofit organization that partners with human service organizations worldwide to improve service delivery outcomes. Over 2,000 organizations have either successfully achieved, or are in the process of, accreditation. Being accredited by COA means we are among the best in the field.
Justin began volunteering for COA in 2014, becoming a Peer Reviewer in order to learn from other agencies around the country. Regardless of geographical location, organizations often deal with similar areas of success and obstacles. Justin notes that it is amazing to learn how other agencies are increasing outcomes and overcoming those obstacles. On the other side, he also likes to travel and experience new places. Serving as a Peer Reviewer allows him to accomplish the best of both worlds.

When he is not working or serving as a COA Volunteer, Justin is a proud father of four. He and his wife Erin have a 3-year-old daughter, Josie, and triplet 1-year olds Henry, Graham, and Kylie. They are located in Blair, Nebraska, just outside of Omaha.
---
What excites you most about being a COA volunteer?
The ability to learn and travel.
What are your strongest beliefs about the value of accreditation?
All agencies should have high expectations for achievement. COA provides a great outline for any agency looking to provide the highest quality of service.
What advice would you give someone interested in being a COA volunteer?
You get way more out of it than you think you will. Every organization should have at least one Peer Reviewer on staff. It makes accreditation an easier process and if you think you do not have time, did I mention I have a 3-year-old and triplet 1-year-old's? 🙂
What surprises and challenges you the most about the work you do as a COA volunteer?
Honestly, the most challenging thing is virtual reviews during 2020. It is much more effective to be on site and talk with people. Overcoming time zones, asking for further evidence, and not getting to talk to groups face to face is very challenging.
Share a memorable experience during a site visit, this could be personal or professional.
The most memorable experience was my first large multi-site visit. I was able to meet many great people and stay connected to the other Peer Reviewers.
Who are some of the people you've met or what places you have visited while volunteering?
I have been to Louisiana, North Carolina, Georgia, Pennsylvania, Missouri, and Illinois. I have had the pleasure of meeting Sam Gonzalez, Deb Schmidt, Connie Mitchell, Jane Hartman, Keith Kozerski, Sharlean Jackson-Davis, Barbara Burlington, Dave Moorehead, Art Zanko, Mona Way, Ray Barber, Bob Faltermeyer, John Troy, Maddi Noleen, and Diane Spink.
What is the biggest personal benefit you've received as a COA volunteer?
Learning new practices, outcome measurements, and how other agencies implement standards.
What is the most memorable time of your volunteer experience?
Either Deb Schmidt on Bourbon St. in New Orleans taking pictures with some of the street performers or Sam Gonzalez visiting me in Nebraska and getting to show him our small town.
What trends have you seen over time as a COA volunteer?
The new standards are the greatest edits to the standards. The overhaul has made it more user friendly as a Peer Reviewer and easier to implement as an organization.