edit
News
Our Journey to 100 Years: Our First Home and First Boy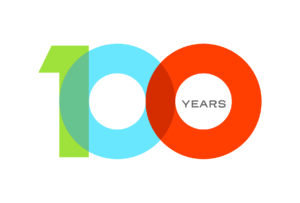 To commemorate our milestone 100th anniversary, we are kicking off a new series called "Our Journey to 100 Years." In this series, we will be taking you through OHB's history and highlighting people, events and notable moments that have gotten us to today. The information in this series is gathered from a book that was written by John Carter as a labor of love to chronicle the first 75 years of Omaha Home for Boys.
Today, we begin at the very beginning in 1920 when 12 men met to form what would become an organization that is still serving vulnerable youth and families 100 years later.
Tuesday, October 12, 1920…
Omaha's Columbus Day observance had been highlighted by the traditional parade through downtown streets.
As the afternoon sun faded from view, cooling what had been an unseasonably warm day, people set about their plans for the evening. Thousands made their way to the Auditorium to cheer the voice of the great tenor Enrico Caruso. Others took in a musical production at the Brandeis Theater where local newcomers Fred and Adele Astaire were beginning to make a name for themselves.
Just a block from the Theater, 12 men, each representing a different Masonic organization from the Omaha area, were getting together as well. Actually, they had been meeting for months following a request by Juvenile Court authorities for local Masonic bodies to start a home for orphaned or homeless youth.
The meeting that evening, a climax to months of hopes, plans and dreams, resulted in approval of the articles of incorporation which had been drawn up for a new home to care for children. The Nebraska Children's Homefinding Association was born!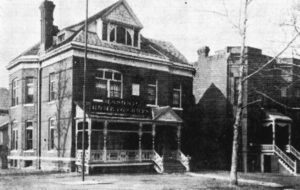 Shortly thereafter, confusion arose as the corporate name, Nebraska Children's Homefinding Association, too closely resembled another childcare agency. Board President Tinley Combs then obtained Board approval to talk to the Grand Master of Nebraska Masons to see if the word "Masonic" could be included in a new name, to indicate the fraternal allegiances of the founding fathers. Permission was granted, and in a special meeting on November 12, the Home became the Masonic Home for Children. 
With a name in place, the search began for a location to house boys and staff. In early December, a 14-room brick home on the northwest corner of 22nd and Davenport became available. It seemed to be an ideal location, close to the downtown business district and several churches, and with Central High School and Central Grade School close at hand. The house and a few 10 room flats to the north were purchased for $25,000.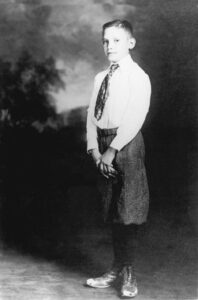 After a few months of repairs and delays in the shipments of new furniture for the Home, the first boy, 10-year-old James King, moved into the house on March 21, 1921. What a day to begin what would become 100 years of transforming lives and strengthening communities!