edit
News
Employee Spotlight: Meet Michelle
We're shining our employee spotlight on Michelle Volkman, OHB's Human Resources & Training Manager who has been with us for 2 1/2 years.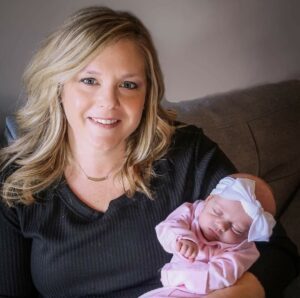 OHB Strong
What do you enjoy most about working at OHB? What keeps you motivated and excited?
I like the people and I like the freedom to improve procedures and processes as I see fit. I like that our work is making a difference.
Tell us a little about your work here at OHB. What's a typical day like for you?
No day is ever the same! I work on getting employees on-boarded, monitor our filing requirements for contracting, employee engagement, and address employee disciplinary issues, which is the least favorite part of my job besides filing! I always start with a plan and if it gets all done, it is a pretty darn good day. When I get to help someone – that keeps me going too!
What is your favorite place on campus?
The Dining Hall! I do like going down to talk to employees and see the youth. Plus, the food is pretty amazing!
All about you…
When you were five, what did you want to be when you grew up?
Interior Designer – I went to college for it but ended up hating Lincoln.
What is a quote, mantra or affirmation you live by?
Nice until provoked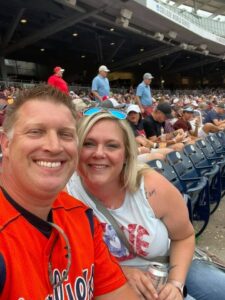 What do you consider to be your greatest accomplishment (personal or professional)?
Being a mom! I waited so many years and now I have my sweet little angel devil Monroe Josephine.
If you could…
If you could have lunch with anyone, dead or alive, who would it be and why?
My grandmother. She taught me so many things that I never really appreciated. Also, I would like to have her cake recipe. I can't quite get it down yet.
If you had a year off, with pay, what would you do?
Travel to beaches and Disney World!
If you could change one law, what would it be and how would you change it?
Speed limits…They should be guidelines.
Tell us about…
Your favorite holiday
Christmas!  It might be an obsession.
Your #1 guilty pleasure
Scooters or Starbucks! I love coffee and even more now that I am a mom.
The thing that always makes you laugh
Monroe…she makes some of the silliest faces.
This or That
Taco Tuesdays or Sushi Saturdays?
Both!!
Beaches or Mountains?
Beaches
While walking: Music or Podcasts?
Music
Cardio or Weights?
Weights
Big Party or Small Gathering?
Big party
Want to work alongside Michelle at OHB?
We have a number of rewarding career opportunities available. Check them out! Michelle would be happy to visit with you about job openings.