edit
News
Employee Spotlight – Meet Kelley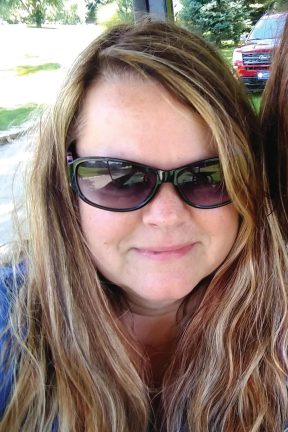 Our OHB Employee Spotlight series continues this month with the introduction of another one of  our amazing employees. This month, we're looking to our Development Department to introduce you to our Development & Brand Strategy Coordinator, Kelley Lewis.
Kelley has worked at OHB for almost 10 years.
OHB Strong
Tell us a bit about your work here at OHB. What's a typical day like for you?
Right now, I don't think there is such a thing as a typical day for anyone. I have a lot of variety in my job but most days are usually spent posting notes or donations to our database, researching state statutes regarding charity registration, gathering required documents and completing paperwork for those registrations, preparing and helping with events, taking and preparing meeting minutes, sending out thank you letters and event mailings, running reports and queries, speaking with estate trustees regarding estates and annuities and any other projects that come up.
What do you enjoy most about working at OHB? What keeps you motivated/excited?
I love my job; I love the people and the way it feels like a family. I love the variety in my work. I am motivated by knowing that in some small way I am helping OHB make a difference in the lives of our clients and in our community. I also enjoy being able to juggle many different tasks and being given the opportunity to learn more.
What is your favorite place on campus? Why?
I don't really have a favorite place on campus because the whole campus is beautiful. I do really love the entrance with the stone wall and I love to walk around the campus.
All about you…
Where did you grow up/where are you from?
I was born and raised in Omaha. I lived in Atkinson, Nebraska for a very short time when I was very young.
What is your most treasured memory?
My most treasured memory is of my maternal grandmother. She taught me to sew on her old treadle sewing machine when I was about six years old. She lived in an old two story farmhouse and upstairs in one of the closets she kept a box of her old dresses that either didn't fit or were too worn to wear. She saved them for the fabric scraps and kept the buttons in an old tin. I spent hours going through the buttons and the dresses to come up with materials to sew little projects. I can still remember the feel of moving the buttons around in the tin and the sound of the old machine. She also had an old barn and a corn crib. There was an old antique cookstove in the barn and my sister and I played out there for hours and hours using old pots and pans she had given us. I loved visiting her. So many wonderful memories.
What hobbies do you enjoy in your spare time?
I love to sew, camp and garden in my spare time.
If you could…
If you could have lunch with anyone, dead or alive, who would it be and why?
My dad because he died way too young, right before my oldest was born.
If you you had a year off with pay what would you do?
There are three top things I would do: Spend more time with my grandbabies, volunteer somewhere and travel with my camper.
If you could acquire any super power, what would it be and how would you use it?
Healing Super Power- I would use It to heal the sick. There are too many devastating diseases in the world.
Tell us about…
Your favorite holiday
Christmas
Your #1 guilty pleasure
Potato chips and French onion dip
The song that always puts you in the mood to dance
(Fast dance) Wild Thing by Tune Loc
(Slow dance) He Stopped Loving Her Today by George Jones
This or That
Beaches or mountains?
Beaches
Taco Tuesdays or Sushi Saturdays?
Sushi Saturdays
Dog or cat?
Dog
Netflix or YouTube?
Netflix
Phone call or text?
Phone call
Want to work alongside Kelley at OHB?
We have a number of rewarding career opportunities available!