edit
News
Employee Spotlight: Meet Jesse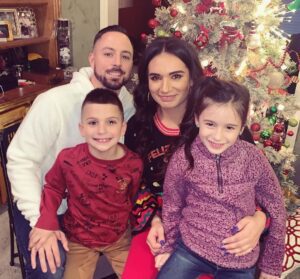 We're shining our employee spotlight on Jesse Cardenas IV, our Senior Manager of Residential Living at OHB, who has been with us for 10 years.
OHB Strong
There are many nonprofits in Omaha, why do you choose to serve here at OHB?
I initially chose OHB because of a position available on the recreation staff. It fit me perfectly. I had a personal training and teaching background and felt I could relate to the youth we served at the time based on my own childhood experiences both good and bad. I now realize I'm old and no longer cool but that was my initial draw to the agency!
I then fell in love with the work the residential program was doing at the time and wanted to develop myself to have an opportunity to be a larger part of that and something bigger than myself. Not too many people have the opportunity to change lives and our program, if done correctly, can do that which I think is amazing!
Of what are you most proud during your time at OHB?
I think the thing I'm most proud of during my time at OHB is the resiliency that the residential program has shown. We are fighters over here and when the deck is stacked against us, we have people that always rise up to meet the challenge. We have staff that would do anything for our youth and that is what keeps me going, hoping I can continue to develop them to be the best version of themselves in their roles.
What is your favorite place on campus? Why?
My favorite place on campus is the rec center. Being an athlete at heart, no matter what is going on I can always find solace on the basketball court or the weight room, forget about what is happening for a little bit, and get refreshed to get back to work!
All about you…
What do you consider to be your greatest accomplishment?
My greatest accomplishment is becoming a father and devoting my life to ensuring my children grow up better than I did.
What was your first job?
I was a bus boy at Romeo's Mexican Food and Pizza and I didn't last very long.
What would most people be surprised to learn about you?
I lived in Gongju, South Korea for 2 years teaching English to elementary school students from 2008-2010.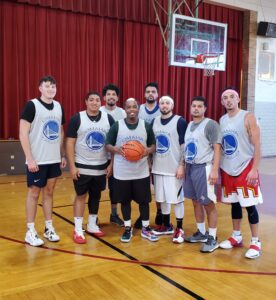 What hobbies do you enjoy in your spare time?
I enjoy spending time with my family and coaching my children. I also run a men's basketball league where washed up players like myself get a chance to still compete a little bit on the weekends!
If you joined the circus, where would we find you?
If you are talking about me now, you probably wouldn't find me! I like being a part of the process but would most likely be behind the scenes setting up the acts and handling the situations and conversations nobody else wants to have in order to make sure the show goes on!
If you could…
If you could have lunch with anyone, dead or live, who would it be and why?
I would love to be able to have lunch with Tupac Shakur. I feel he is so captivating as an artist. He revolutionized the rap game and brought attention to issues that were being ignored. He was unbelievably talented at such a young age and just brilliant.
If you could time travel, would you go to the past or the future? Why?
I would love to go see the future which is the unknown. I'm aware of what occurred in the past but would love to be able to see the world that nobody else can currently see and how much we hopefully have progressed.
If you could master one skill you don't currently have, what would it be?
I wish I was fluent in Spanish. I would love to be bilingual; I feel this is such a valuable skill to have and opens so many doors both personally and professionally.
Tell us about…
The thing that always annoys you
Probably my biggest pet peeve is when people complain about problems without discussing solutions or they expect someone else to handle things for them.
Your #1 guilty pleasure
I'm addicted to Bang Energy Drinks (Frose Rose). I prefer those over coffee and I can't pass them up when I see them.
Your favorite restaurant in Omaha
801 Chophouse is amazing. It's super expensive so I can only go there once a year but you can't go wrong with anything on the menu there if you are a carnivore.
This or That
Beaches or mountains?
Beaches, I love the ocean!
Cardio or weights?
Weights, I don't like to run for no reason!
Taco Tuesday or Sushi Saturday?
Taco Tuesday! Fried flour tortillas always for the win.
Ice cream or snow cone?
Ice Cream, my second guilty pleasure
Rich friend or loyal friend?
No question it would be a loyal friend because money comes and goes. I would take somebody that I know is going to tell me the truth and have my back no matter what.
Want to work alongside Jesse at OHB?
We have a number of rewarding career opportunities available, some of which are Life Skills Teachers in Jesse's Residential Living Program.