edit
News
Employee Spotlight: Meet Glenda
We're shining our employee spotlight on Glenda Garcia, one of our wonderful janitors at OHB, who has been keeping us clean, shiny, sparkling, and healthy for two years.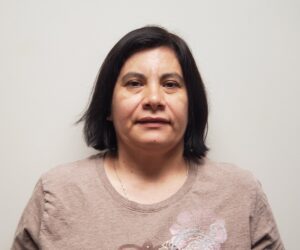 OHB Strong
What do you enjoy most about working at OHB? What keeps you motivated and excited?
Having conversations with all of the people that work here and hearing about what they do in their programs. I also love to see and interact with the youth every day.
Tell us a little about your work here at OHB. What's a typical day like for you?
My day begins at 5:45 a.m. by visiting the buildings daily to make sure everything is cleaned and sanitized. I also enjoy saying "Good Morning" to all of the people that I come in contact with every day.
Of what are you most proud during your time at OHB?
I am proud that I got everything cleaned and back to normal in the first couple of months of working here. Staff were very friendly and helped me learn the system.
All about you…
Who was your most significant influence or mentor as a child?
My mother and she still is because she was a teacher in the town and always took care of her kids plus the others
What was your first job?
A school teacher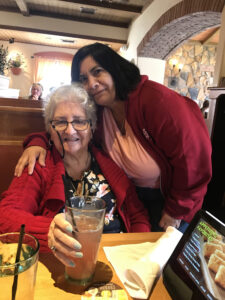 What would most people be surprised to learn about you?
I don't like chocolate!
What animal best represents who you are?
A panther because they are quick and determined
When you were five, what did you want to be when you grew up?
A dancer
If you could…
If you could acquire any superpower, what would it be and how would you use it?
I would like to be able to fly so that I could go to Chicago every day to give my son a hug.
If you could only have three items on a deserted island, what would they be?
Books, music and pineapple so that I could eat and be entertained
If you could bring one fictional character to life, who would it be and why?
Dora the Explorer – I would love to ask her why she wants to look so much like me!
If you could have lunch with anyone, who would it be?
Rigoberta Menchu because she fought for the rights of Indigenous People, as well as won the Nobel Peace Prize in 1992
Tell us about…
Your favorite holiday
Thanksgiving
Your #1 guilty pleasure
Caramel
Your favorite thing to do in Omaha
Take my mom for a ride
This or That
Ice cream or snow cone?
Ice cream
High tech or low tech?
Low tech
Football or basketball?
Soccer
Couch or recliner?
Recliner
Want to work alongside Glenda at OHB?
We have a number of rewarding career opportunities available. Check them out!