edit
News
Employee Spotlight: Meet Bill
This month we're shining our employee spotlight on Bill. He has been with OHB for 2 1/2 years, serving as our Assistant Controller.
OHB Strong
Tell us a bit about your work here at OHB. What's a typical day like for you?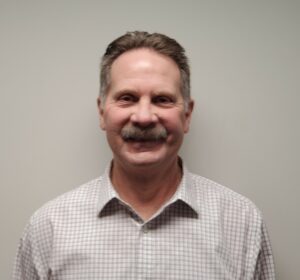 A typical day for me is uneventful, compared to what our Youth Advocates may encounter. Depending on the time of month, I may be preparing for payroll, reviewing and approving credit card expense reports, entering invoices and then cutting checks, recording timecards for our youth who work around campus, or preparing to close the month.
What is your favorite place on campus?
My favorite place on campus is the Koi Pond behind Wurdeman. Why I like it can be summed up in one word: peaceful. I find that the sound the water fountain makes is soothing and relaxing.
There are lots of nonprofits in our community. Why do you choose to serve at OHB?
I choose to serve here at OHB because of the type of services we provide to the community. As I approach my twilight years of employment and having worked in the for-profit world for the greater part of my adult life, I wanted to be part of an organization that is effective in families' and individuals' lives and I wanted to be part of that process in any capacity possible.
All about you…
Where did you grow up? Where are you from?
I grew up in southern New Jersey and moved to Connecticut where I lived for thirty plus years before moving to Omaha four years ago.
What would most people be surprised to learn about you?
Most people would be surprised to learn that I witnessed the unfolding of 9/11 firsthand.
What was your first job?
My first job was delivering newspapers.
If you could…
If you had a year off with pay, what would you do?
If I had a year off, with pay, I would travel throughout the U.S.
If you could master one skill that you don't currently have, what would it be?
If I could master one skill it would be singing. I always wanted to sing in the choir or belt out the hymns in church. 
If you could time travel, would you go to the past or the future?
If I could time travel, I would travel back to the past so I could re-live my children growing up.
Tell us about…
Your #1 guilty pleasure
Pizza
Your perfect day
Spending the entire day at the beach until the very last person leaves and then enjoy having the whole beach and ocean to myself
The thing that always annoys you
A slow driver in the left lane
This or That
Beaches or mountains?
Beaches
Cat or dog?
Cat
Rich friend or loyal friend?
Loyal friend
What's worse – laundry or dishes?
Laundry
Shopping online or in a store?
In store
Want to work alongside Bill at OHB?
We have a number of rewarding career opportunities available. Check them out!