edit
News
Cultivating Crops and Connections
The New American Urban Farm Program has taken root on Omaha Home for Boys' main campus and there' s much more growing than just crops.
Since 2011, more than 6,000 refugees have called Omaha home. The New American Urban Farm Program is providing training and education to these refugees and immigrants, many of whom reside in one of the largest food deserts in Omaha, who wish to produce food for themselves, their community or for market sales.
The New American Urban Farm Program officially kicked off on June 1, when participants broke ground on a new community garden on Omaha Home for Boys' main campus. The two-year program will teach participants the best practices in sustainable urban farming while also increasing their access to nutritious, healthy foods.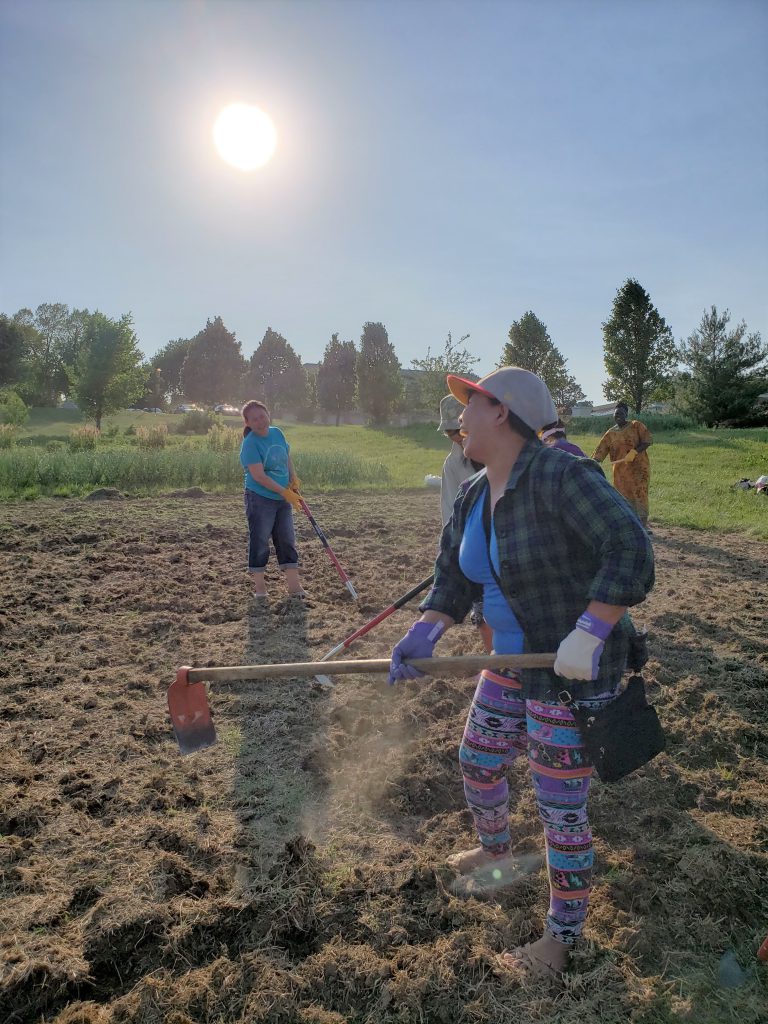 During the first year of the program, participants will plan and build a community garden, learn how to market and sell produce, and hold a season-end harvest party for the community. Finally, participants will select and prepare vacant city lots for future production and transformation
into urban farms.
Year two of the program will dive deeper into production, marketing training and farm planning with participants being given the opportunity to negotiate long-term leases or purchase city lots.
While helping these refugees and immigrants learn the skills needed to one day own and operate their own urban farms is noteworthy, what's truly remarkable about the program is that participants are able to build connections to their new homeland and neighbors. The program teaches
and encourages participants to use English as well as provides opportunities to build social skills and develop support networks.
"The Home has historically served, in some form or another, youth and to know we are reaching out and providing resources for another population within the community, that's a powerful thing," said Scott Yahnke, Agriculture Program Coordinator at Omaha Home for Boys. "Then you start to see the potential for youth in the Home's Residential Care Program to get involved with program participants."
Jeff DeWispelare, Omaha Home for Boys' President and CEO, shares Scott's excitement about the new program stating, "The Home's 52-acre main campus is a true gem in the heart of North Omaha. I'm thrilled that we are utilizing some of our unused green space to bring this new program to underserved refugees in our community. The program has also allowed us to form several new partnerships with metro-area agencies which only strengthens our impact in the community."
While the garden plot for the New American Urban Farm Program is housed on the Home's main campus, much of the education and other resources are being provided by a collaboration of several other agencies including the University of Nebraska Extension, Refugee Women of Nebraska, and the City of Omaha Planning Department, among others. The program is being funded by a grant from the Administrative Council of the North Central Region – Sustainable Agriculture Research and Education Program (NCR-SARE).