edit
News
Your Gift Doubles Today
Our friends at Grunwald Mechanical Contractors & Engineers have graciously offered to match your year-end gift to OHB dollar for dollar! All gifts up to $6,000 now through December 31st will double.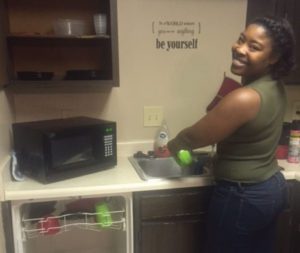 Two of the biggest, most common needs of the youth and families at OHB are housing and food. With out these basic needs being met first, it's impossible for our youth and families to focus on their bigger long-term goals. Lack of stable housing and reduced access to food are needs that are present every year, but the pandemic this year has made these needs even more prevalent.
The impact of your gift today will double with Grunwald Mechanical's generous matching gift. Here's how it will help:
Need
Your Gift
Matching Gift from
Grunwald Mechanical
Total Impact
Dormitory or apartment
deposits for a young adult
$50
$50
$100
Groceries for a
young family
$125
$125
$250
Furnishings and essentials for a youth moving into their first apartment
$225
$225
$450
Emergency rental assistance
for a young adult
$500
$500
$1,000
One month of shelter and support for youth in our Transitional Living Program
$1,000
$1,000
$2,000
Double Your Gift Today!
Thank you to our Matching Gift Sponsor: