edit
From Truancy to Triumph: Gabe's Story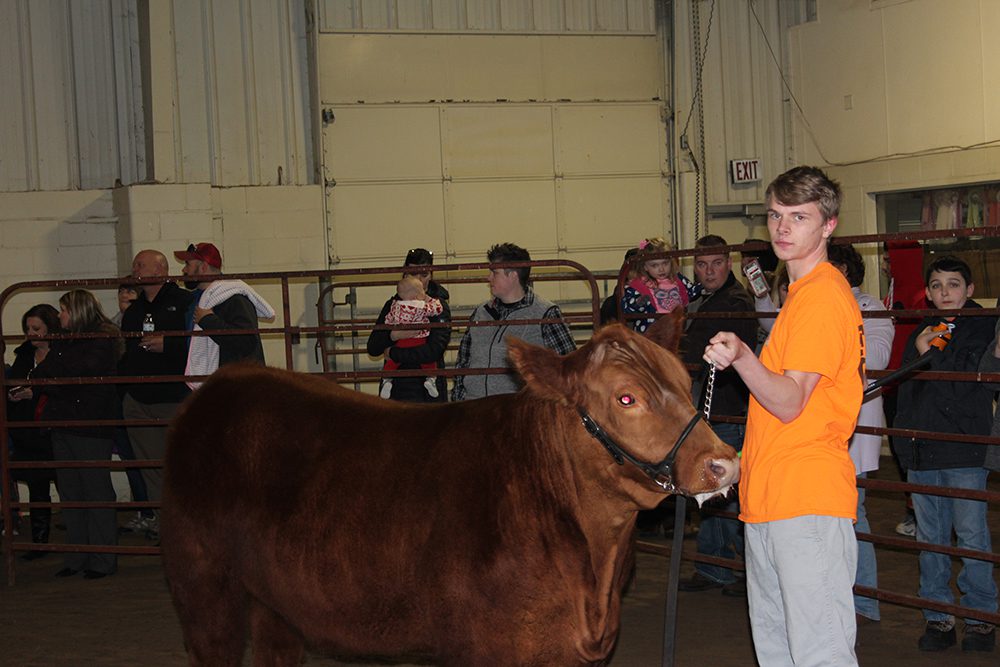 From Truancy to Triumph: Gabe's Story
It wasn't long ago that on a typical school day when sixteen-year-old Gabe should have been in class studying he was nowhere to be found. In fact, there were times when his teachers wouldn't see him for two or three weeks at a time. Gabe's truancy landed him on probation but that didn't faze the reckless teenager who missed more than 100 school days his sophomore year.
"I had a mindset that I was indestructible and that I could do whatever I wanted all the time," said Gabe. "I didn't care what people said or thought. If I was having fun, then I was satisfied."
Along with his destructive habit of skipping school, Gabe would regularly party with his friends and fail to return home for days on end which led to many arguments with his mother. He was abusing drugs and alcohol and missing meetings with his probation officer. Finally it was decided that the best way to help Gabe learn new, more constructive skills was to place him at Omaha Home for Boys.
Gabe was a bit resentful of his placement at Omaha Home for Boys at first. He was very leery of the academic difference that attending the Omaha Home for Boys School could make, but it didn't take him long to begin excelling in the classroom. Once he completed a few classes and felt the satisfaction of earning school credits, his confidence began to build.
"Gabe hit the ground running and has yet to look back," said Jim Springhower, an instructor at the Omaha Home for Boys School. "He is always respectful and by his example he helps make the classroom a positive environment both behaviorally and academically."
Many factors play into the reasons why students at the Omaha Home for Boys School find success when school has proven to be a struggle for them in the past. Some find the small class size and individualized attention most helpful; some find the school's self-paced curriculum most beneficial; and some students are most motivated by the incentive program that rewards academic achievements and proper behavior. For Gabe, being surrounded by a team of individuals who genuinely cared about his academic success proved to be the ingredient he needed to become a champion in the classroom and change his attitude towards school.
"One of the reasons Gabe and many of our other boys do so well here is because the entire Omaha Home for Boys' staff is dedicated to making sure they attend school every day, spend their time productively while at school, have adequate study time in the cottages and work to improve their behaviors," said Jane Erdenberger, an instructor at the Omaha Home for Boys School. "As a result, the boys begin to appreciate the importance of completing their education."
Today on a typical school day you won't find Gabe anywhere but in the classroom studying and setting a positive example for his peers. So far he's earned 13 school credits, nearly one credit every week that he's been at the Omaha Home for Boys School. He's on track to graduate and is even thinking about attending college, hoping to go to a trade school where he can learn welding and construction skills.
As much as Gabe hates to think about his old, damaging habits, he has the following to say when asked what he thinks his life would be like if he hadn't come to Omaha Home for Boys:
"It would be crazy. I'd probably be out selling drugs or involved in gang activity. It would be wild. I might be in jail doing time for a long amount of time. I definitely wouldn't be at school right now. Before I never even thought about going to college. Now I'm starting to plan for college a little bit. It's definitely cool."
YOUR GIFT HELPS!
Gabe is just one youth who found the road to a brighter future thanks to Omaha Home for Boys. Last year alone we heard the stories of nearly 300 other young adults – Trey, Joy, Terrance, Mizetta, Angel – who found hope at OHB. Today, you have the opportunity to help these youth thrive with your tax-deductible gift to Omaha Home for Boys.