edit
News
Our Journey to 100 Years: Valley View 4-H Club's Humble Beginnings
To commemorate our milestone 100th anniversary, our series called "Our Journey to 100 Years" continues. In this series, we're taking you through OHB's history and highlighting people, events and notable moments that have gotten us to today. The information in this series is gathered from a book that was written by John Carter as a labor of love to chronicle the first 75 years of Omaha Home for Boys.
Today, our journey takes us to a generous donation that started a tradition that has lasted more than seven decades at OHB.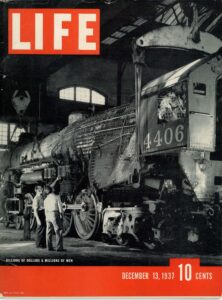 Bob Cooper was a very special friend of Omaha Home for Boys and a prominent cattleman. During his first visit to the Home in 1948 he offered to help start a 4-H calf program. Shortly after, the donated calves came to call OHB home and were housed in some old rabbit hutches on our property. OHB's Valley View 4-H Club was born!
Mr. Cooper had a vision for the 4-H program that extended beyond the capabilities of a few rabbit hutches. In 1950, he donated his 72-acre stock farm, just three miles north of the main campus, to OHB. The newly acquired farm, about to enter a new phase in its history, already had a storied past. Frank Simpson, a mule trader in the days before mechanization when mules were of great military value over rough terrain, ran the Simpson Mule Farm here. Each year officers from the British Army would come to Omaha to select mules for shipment to India. Tea was held every afternoon on the screened porch and the mules were branded in the corrals on top of the hill.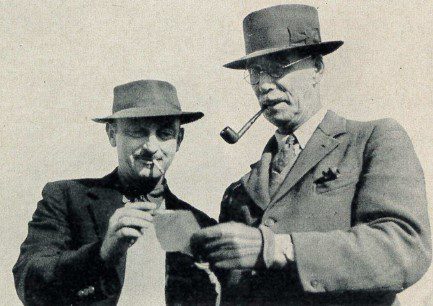 Guards patrolled the farm during World War II but the weapons of war changed during that monumental conflict. The days of shipping mules to India were over. Frank Simpson died in 1945 and was buried at Forest Lawn Cemetery overlooking the land he loved so well.
Bob Cooper purchased the farm after Simpson's passing and donated it to the Home. New use for the historic land included filling the pastures with donated calves for OHB's Valley View 4-H Club, converting the farmhouse into a residential cottage for boys and house parents, and building a farm manager's residence.
Since that day in 1948 when Bob Cooper donated the first calves to our 4-H program, countless youth have gone on to reap the positive benefits of being involved in the program. The club is still going strong more than seventy years later and boys still trod the land that once served such military importance.